Kombu and Mussel Soup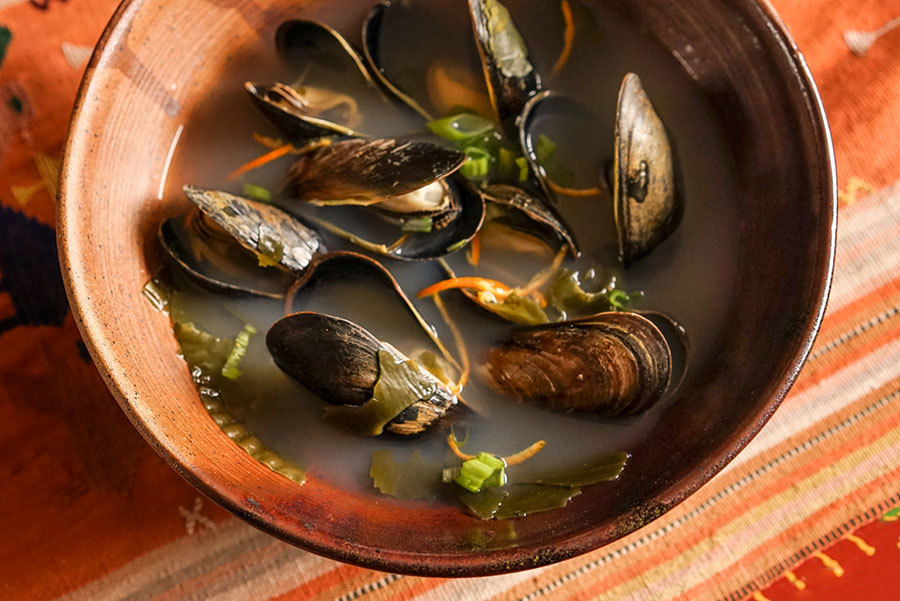 This soup is ready and minutes, and really tastes like the sea. If you don't have any mussels, it's also good with leftover cooked fish.
Ingredients
2 cups chicken stock/fish stock
2 Tbsp Kombu, sliced
½ lb mussels
4 Tbsp sake or sherry
Salt and pepper to taste
1 scallion, sliced
Mandarin zest
Method
1

Pour stock into a pot. Add kombu.

2

Bring to a boil and let simmer for 3 minutes. Add mussels and sake. Bring to a boil again.

3

Salt and pepper to taste. Pour into two bowls, add minced scallion, then grate in a hint of lemon zest. Serve immediately.