Korean style BBQ Tuna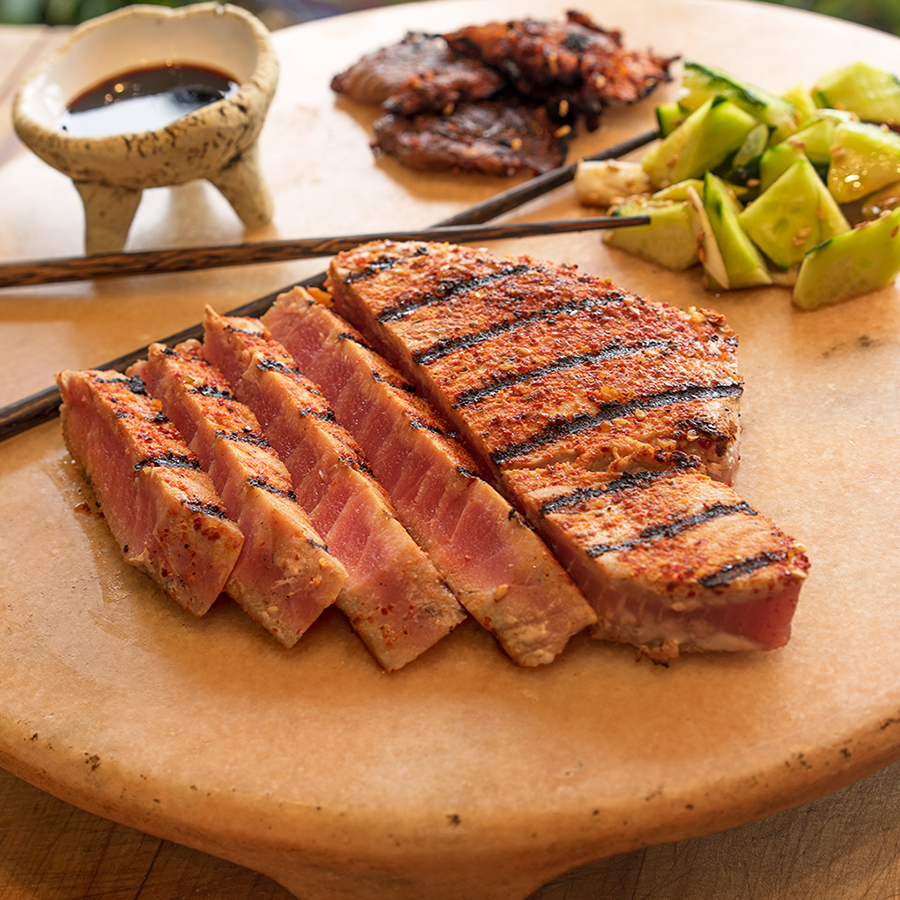 A wonderful way to enhance a nice piece of tuna. This is the perfect recipe for most firm-fleshed fish, as well as for seafood like shrimp, calamari or scallops. Delicious when paired with a fresh, crisp cucumber salad.
Ingredients
1 lb slice of tuna
1 Tbsp grilled sesame oil
2 Tbsp Korean BBQ spices
2 tsp soya sauce
1 tsp rice vinegar
1 tsp Maple syrup or honey
Method
1

Heat grill on medium.

2

Mix soya sauce, rice vinegar and maple syrup in a dipping bowl.

3

Brush grilled sesame oil on the tuna. Sprinkle spices on both sides of the tuna slice.

4

Grill the tuna for one minute on either side. Place on a plate, cut the tuna into strips and serve accompanied by the dip.