Korean Chicken Wings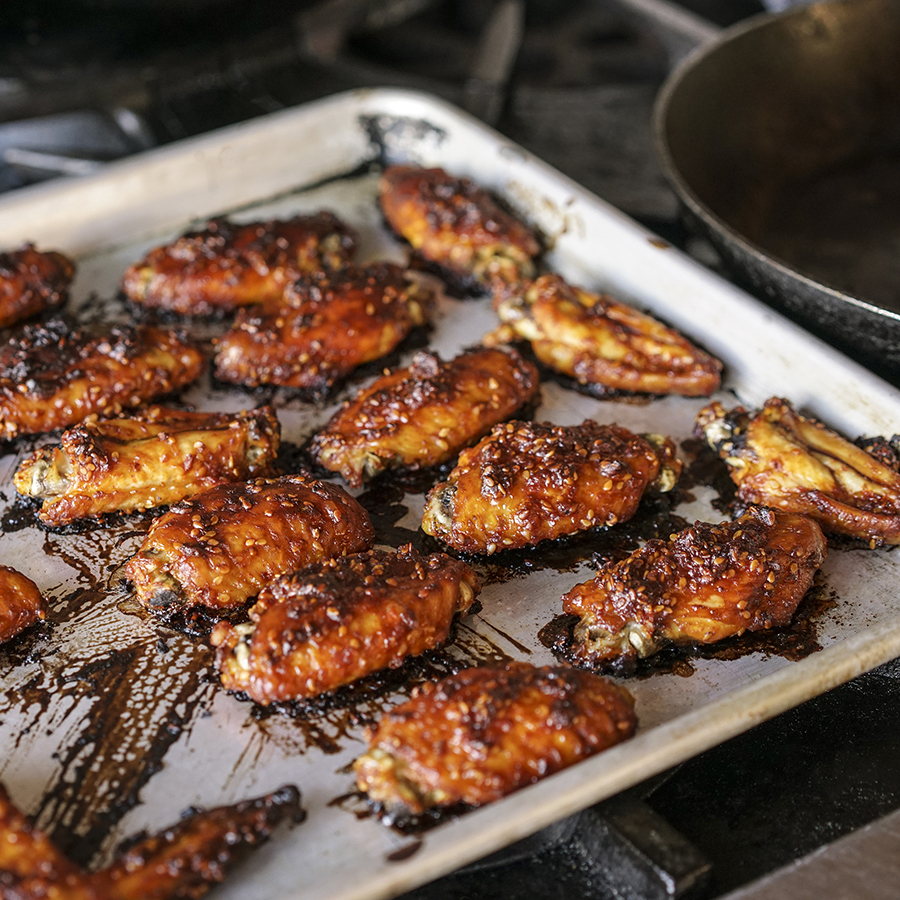 This marinade recipe can easily be doubled or tripled then put in a well-sealed jar; once refrigerated it easily keeps for 2 to 3 weeks. It's then possible to marinate poultry or other meats. 
Ingredients
3 lb chicken wings
3 Tbsp gochujang*
2 Tbsp Layover in Korea spice blend, ground
2 green onions, chopped
1 garlic clove, chopped
1 Tbsp sesame oil
1 tsp rice vinegar
1 tsp soya sauce (Japanese, if possible)
4 Tbsp white sesame seeds and/or black
1 green onion, sliced to garnish 
* Fermented Korean chili paste, available on line or in Asian grocery stores. 

Method
1

Place all ingredients in a bowl, except the sliced green shallots to garnish and mix well Add the chicken wings and stir, making sure to cover each wing.





2

Let rest for at least 1 hour, or ideally, overnight refrigerated.





3

Heat the oven to 475 °F. Place the wings on an oiled baking sheet. Let rest on the counter until the oven reaches the desired temperature. Cook 15-20 minutes depending on the size of the wings.





4

Garnish with sliced green onions and serve.