Lamb and Carrot Curry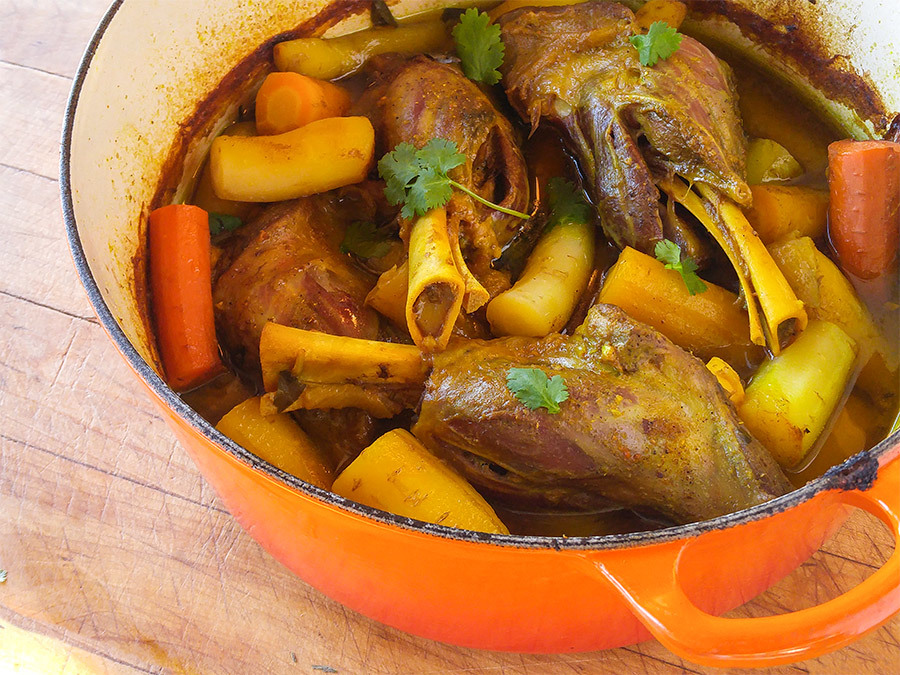 This curry is just as nice with other cuts of lamb, like shoulder chops or stew meat. We recommend the Mauritian Masalé, but it's also great with a classic Madras curry or, for a kicked-up version, Jamaican curry.
Method
1

Preheat oven to 350°F. Heat an ovenproof pot on medium. Add coconut oil, onions and meat, then cook until golden.

2

Grind spices and add to the pot with garlic and ginger. Cook for 1 minute and add coconut milk. Salt.

3

Cover and cook until steam escapes from under the lid. Place on the center rack of the oven and cook for 1 hour, then place carrots around the shanks and cook 30 minutes more. Let stand 30 minutes before serving.