Lamb hamburger with feta and mint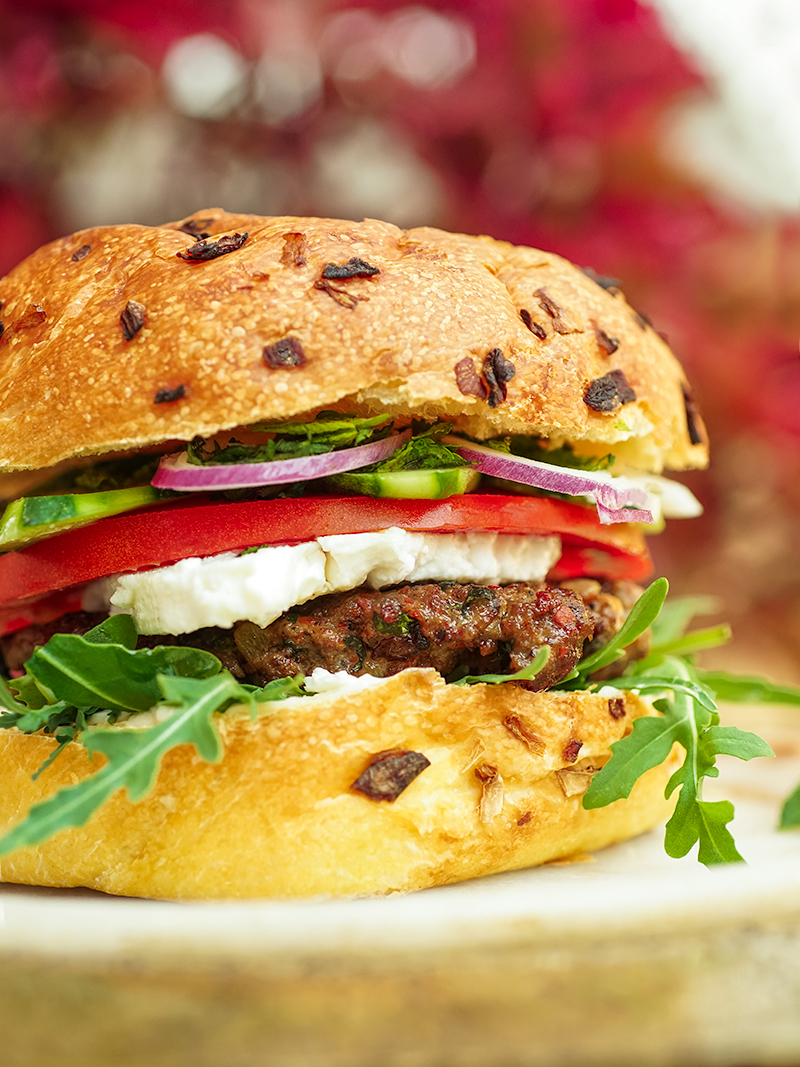 Lamb and mint are an ideal couple and they really pack a punch when teamed with Turkish spices and a little feta. Feel free to juggle toppings according to your taste, but, we're partial to arugula which adds a welcome freshness to the hamburgers. If you have a little bit of raita or tzatziki lying around the fridge, this would be the ideal time to use them.
Patties
3 Tbsp Turkish kebab spices
1 tsp salt
1 onion,  chopped
1 bouquet fresh mint, chopped
¼ cup water
1 kg ground lamb
Garnishes
8 Hamburger buns
Arugula
Thinly sliced red onion
Sliced feta cheese
Sliced cucumber
Sliced tomatoes
Method
1

Place, then mix all ingredients for the patties in a bowl.

2

Make 8 patties slightly larger than the size of the buns, as the meat shrinks during cooking.

3

Cook patties on a grill, about 3 minutes on either side.

4

Place your favourite condiment on one side of the bun, put arugula on top. Introduce the patty, a slice of feta, then tomato, cucumber slices and red onion.