Lamb kebabs with lemon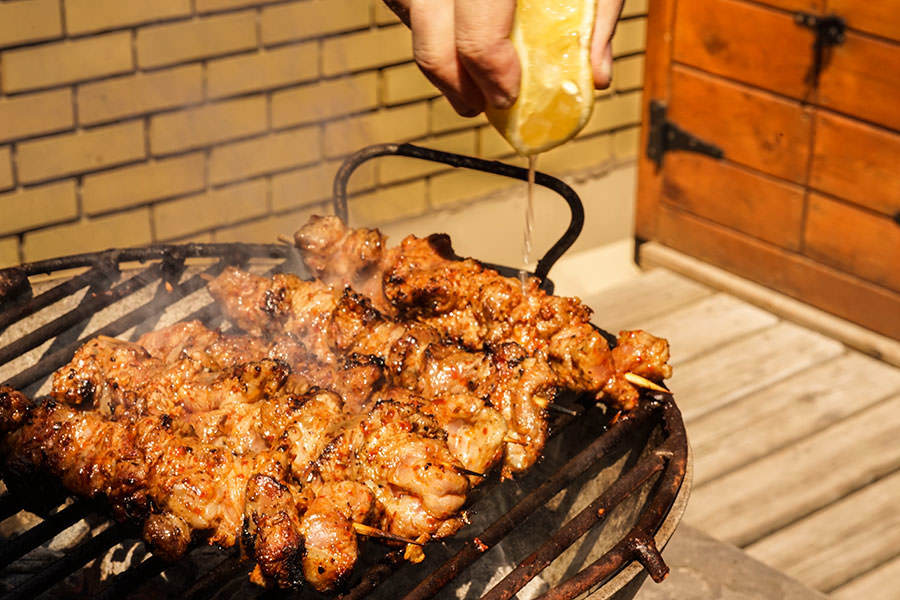 The trick to this classic kebab recipe is marinating the lamb with lemon zest, which leaves the meat more tender than acidic lemon juice. Feel free to add onions, peppers, or any other veggie you might want to grill!
Ingredients
500 g lamb shoulder, deboned and cubed
---
Lemon juice
Marinade
Method
1

Grind the garlic and salt together in a mortar and pestle.

2

In a bowl, mix smashed garlic with spices, lemon zest, and olive oil. Spread mixture over lamb cubes and marinate, covered, at least 2 hours or overnight.

3

Skewer. Grill on high heat for 5-7 minutes, or until almost cooked.

4

Squeeze the lemon juice evenly on the skewers just before they finish cooking.