Layered spinach and feta Kebbeh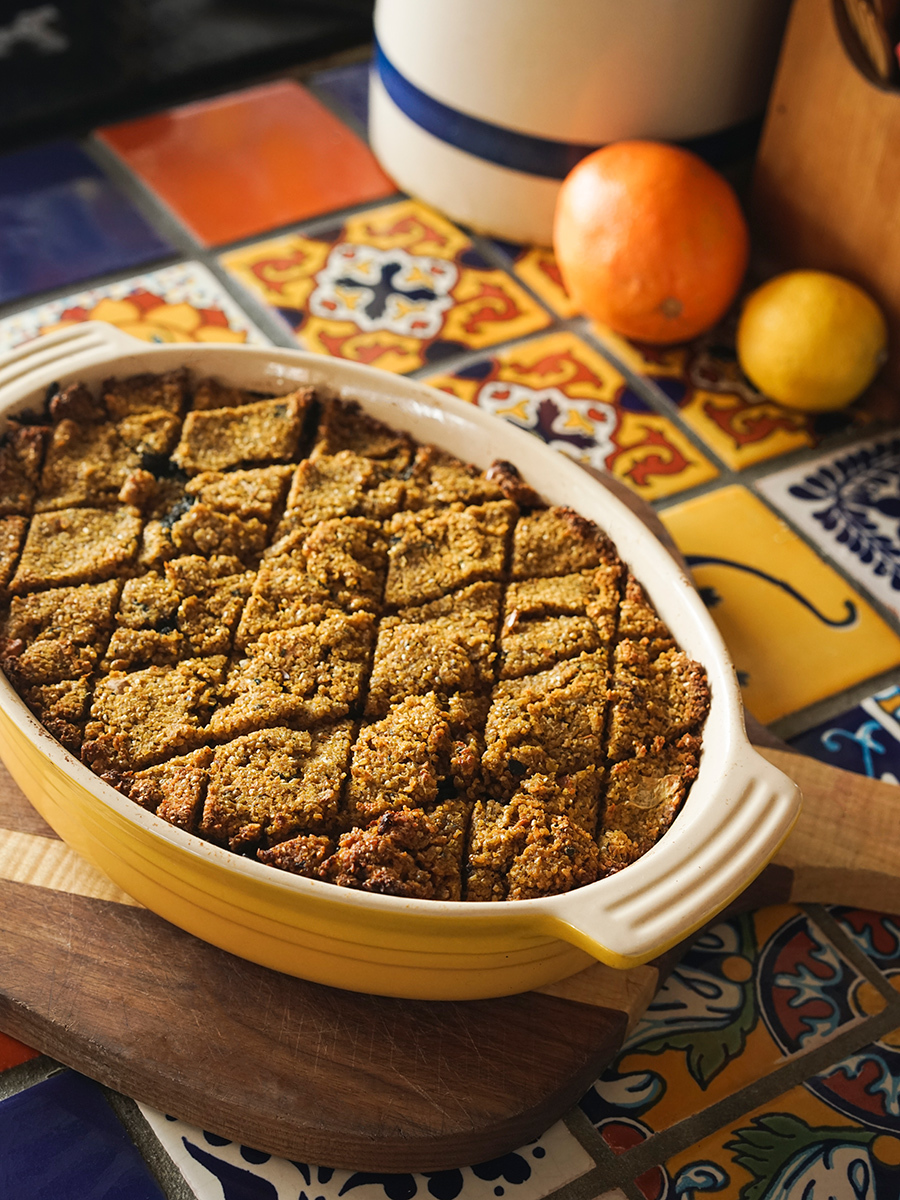 A delicious, vegetarian version of kebbeh! Squash adds a lovely texture to this dish while successfully combining varying spice and citrus flavours. Serve hot or at room temperature with garlic yogourt. 
Method
1

Heat oven to 350 °F.

2

Lightly oil squash pieces, salt and pepper to taste, then place on a baking sheet. Cook in oven for 35 to 40 minutes. Let cool.

3

Remove the skin from squash and mash to a purée in a large bowl.

4

Add bulgur and mix well.  

5

Grate onion then squeeze, using your hands, to remove as much water as possible. Add to the bowl along with spices and zests. Mix well. 

6

Add flour and mix well.

7

Cover and refrigerate for at least 30 minutes. 
Stuffing
1

Heat oil in a casserole then sauté onion for about 3 minutes, until it becomes translucent.

2

Add Aleppo Seven Spice, cumin and chickpeas. Mix.  

3

Add spinach and cook another 5 minutes, mixing until the spinach wilts.  

4

Add sumac, salt, pepper and Aleppo pepper. Mix and let cool. 

5

Once the preparation is cool, add feta and mix.  
Kebbeh
1

Heat oven to 350 °F.

2

Oil a 9-inch X 13-inch rectangular baking dish or pan.

3

Spread half the bulgur and squash preparation in the mold. Flatten, using your hands to create an even layer. 

4

Spread the stuffing on the first layer.

5

Evenly spread the second half of the bulgur preparation on to the stuffing.

6

Using a knife dipped in warm water, make diagonal cuts across the kebbeh.

7

Brush with remaining oil and cook in the oven for 50 minutes to 1 hour.