Lebanese flank steak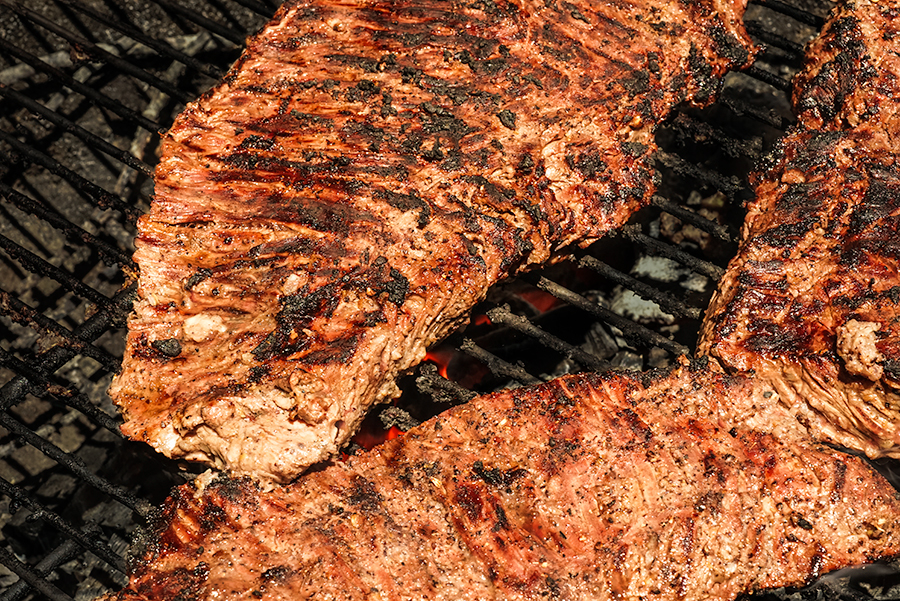 This spice marinade closely resembles one which is traditionally used when making Shawarma; it is however good with beef or lamb. We like to accompany the marinated steak with garlic yogurt, but it's equally delicious when served with tzatziki or taratur sauce.
Method
1

Place the steak on a dish.

2

Grate the onion in a bowl. Grind the spices then add the onion, vinegar and salt. Otherwise, grind all the ingredients together using a food processor.

3

Marinate the steak 1 hour before grilling over hot BBQ coals for 3 to 4 minutes on either side, for medium/well done result.  

4

Place on a plate and let rest for 5 minutes before cutting into thin slices. Drizzle with olive oil, if desired.