Leek, Yogurt & Mint Soup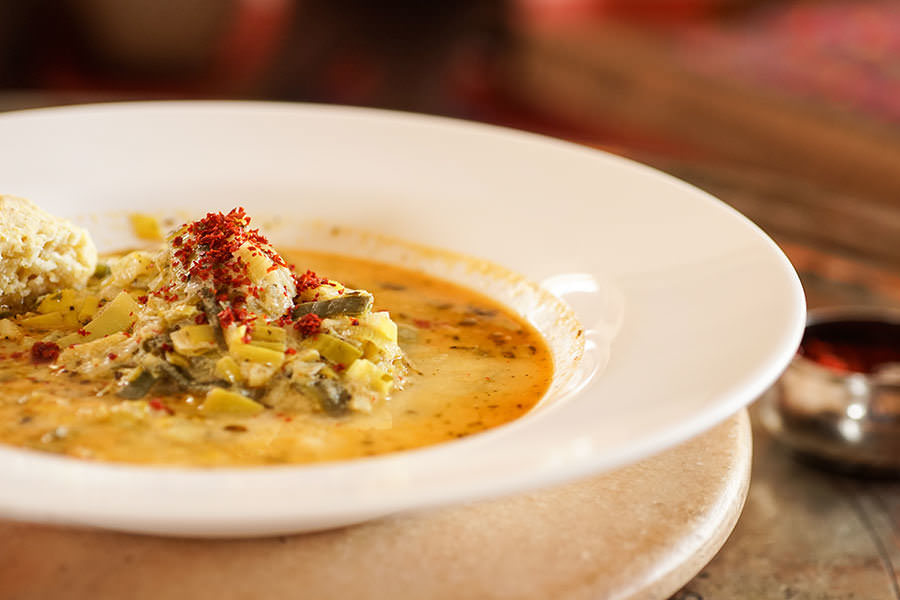 Fresh, soothing and comforting; everything that a good soup should be.
Ingredients
Thickener
1½ cups plain yogurt
2 tsp flour
1 egg
Garnish
Butter, to taste
Aleppo pepper
Method
1

In a heavy skillet, heat oil and butter over medium heat.

2

Add leeks when butter begins to bubble.

3

Cook about 10 min., stirring occasionally.

4

Add Aleppo pepper, mint, salt, and pepper.

5

Cook another 25 min. to allow leeks to steam. Don't let them brown.

6

Add broth and simmer 5 min.

7

In a bowl, whisk together yogurt, egg, and flour.

8

Lower heat. Add yogurt mixture. Stir constantly to heat through. Don't allow the mixture to boil.

9

In a small pan, warm the butter for garnish. Cook until lightly browned. In each serving of soup, drizzle some browned butter, add Aleppo pepper and serve.