Lemon and olive oil braised leeks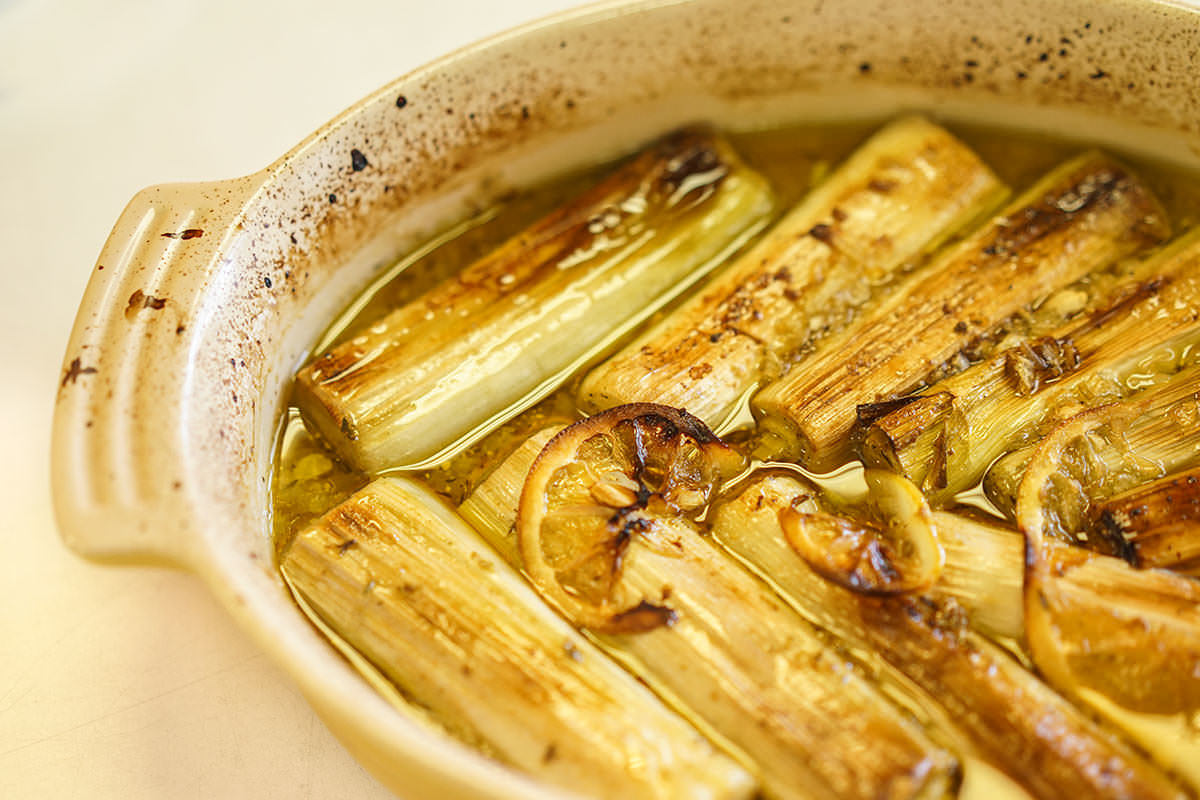 These leeks can be kept for several days in the refrigerator. Take them out 1 or 2 hours prior to serving them at room temperature
You can also add 2-3 spoons of dry raisins or cranberries to the pan before cooking the leeks. This braising technique is very common in Greece and Turkey; the leeks can be served as an appetizer along with other mezzes, accompanied by an abundant bread basket which allows us to dip the bread in the sauce.
Ingredients
6 small leeks
2 Tbsp raw rice
¼ onion, chopped
2 garlic cloves, chopped
2 Tbsp sugar
1 tsp salt
1 Tbsp Vegetable spices, ground
Juice of one lemon
½ glass white wine
4 oz. olive oil
Method
1

Heat oven to 350ºF.

2

Remove the green leaves from the leeks. Don't discard, use for another recipe e.g. soup.

3

Wash the whites of the leeks. Cut in 3-4 inch sections (8-10 cm) and set aside.

4

Spread the rice, onion and garlic on to a baking sheet (It is at this point that the dry fruits could be added).Place the leeks on the baking sheet and sprinkle with sugar, salt and spices. Add wine, lemon juice and olive oil. Place a few slices of lemon on top, if desired.

5

Cook in the oven for 45 minutes to 1 hour, until the leeks are tender.

6

Remove from the oven and let rest for 1 or 2 hours before serving with bread.