Lemon Pepper Butter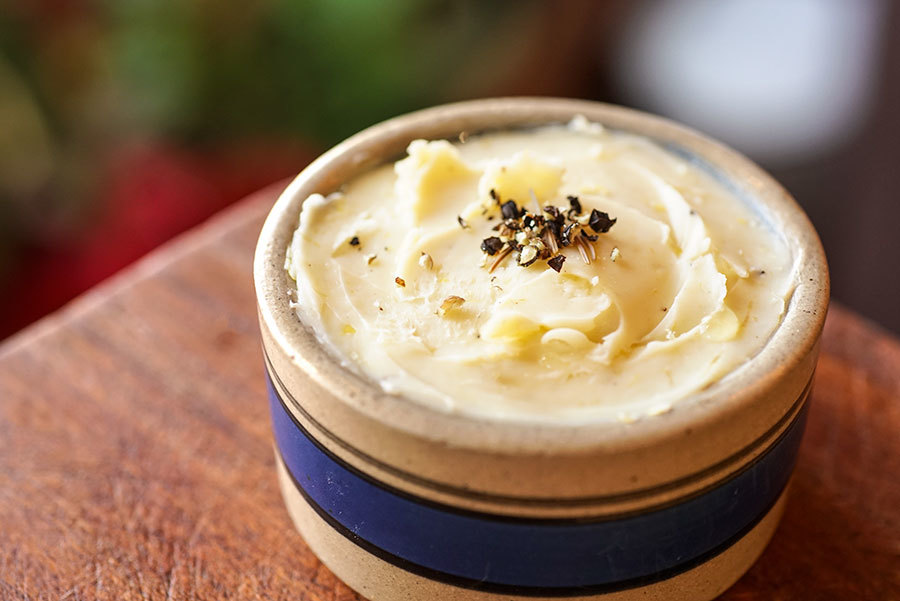 Lemon butter is good on pretty much everything: fish, seafood, poultry, rice. It's also a great way to season green vegetables like broccoli, asparagus, or green beans.
For a really tasty butter, we recommend using a strong, hot pepper ground at the last minute. You can also make this recipe with herbs like tarragon or thyme, or even capers.
Method
1

Place all ingredients in a bowl.

2

Shape butter into a cylinder or transfer to a ramequin. Refrigerate.