Lemon pepper cod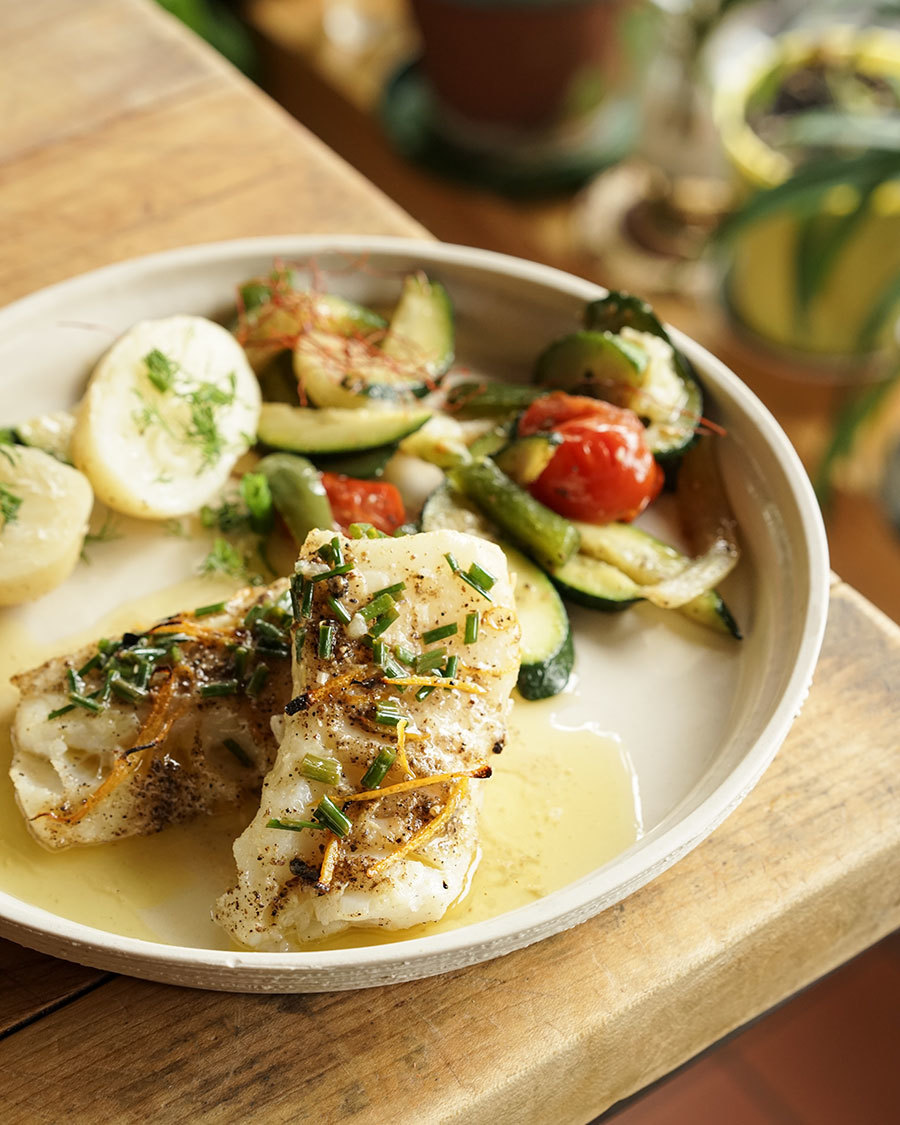 We're all in agreement that the classic butter-lemon-chives combination is a winner – and especially when cooking fish, it's unbeatable! This lemon pepper blend adds a welcome pick-me-up as well as a freshness to a rich sauce.
Ingredients
4 cod filets (about 200g each)
2 tsp salt 
1 Tbsp Lemon pepper blend, ground 
2 tsp lemon zest, grated or in fine juliennes
3 Tbsp melted butter 
Sauce
¼ cup lemon juice 
¼ cup butter 
1 Tbsp Lemon pepper blend, ground 
6 Tbsp chives, slivered 
Method
1

Heat the oven to 425 °F.

2

Rinse the cod and place on a paper towel. Sponge dry the surface with a paper towel. Salt the fish. Cover with a paper towel and let rest for 20 minutes.

3

Place the cod on a sheet pan covered with parchment paper. Brush on the melted butter sprinkled with lemon zest and the lemon pepper blend.

4

Raise the heat of the oven to 475 °F and place the sheet pan in the oven. This technique allows the element to remain hot during cooking. Cook for 5 to 8 minutes, depending on the thickness of the cod.

5

Pour the lemon juice, any remaining butter and the ground lemon pepper blend into a small pan. Let melt on low heat. Add chives to the pan once the butter has melted.

6

Remove the fish from the oven when cooked. Pour on the cooking juices, should any remain. Serve the fish with the sauce.