Lemon Vanilla Whipped Cream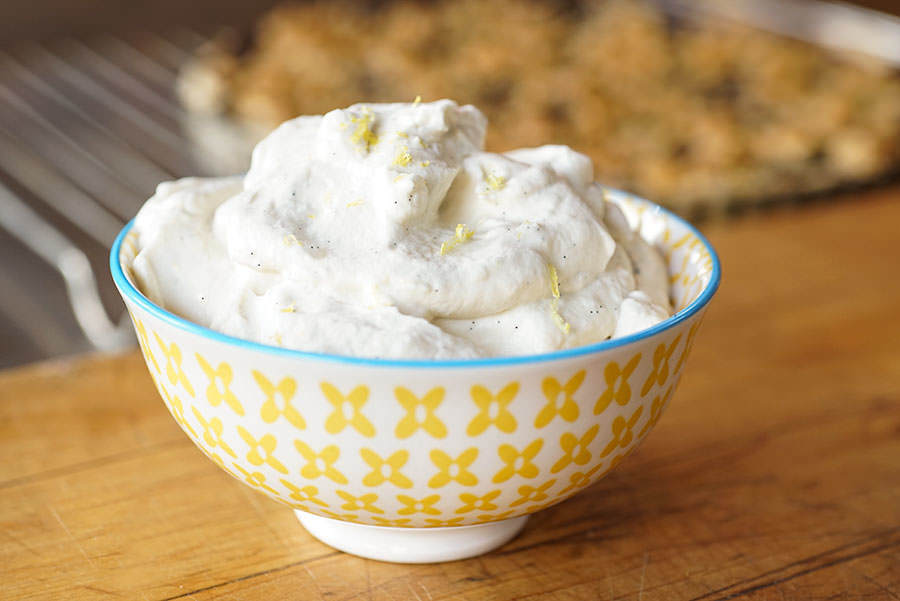 This whipped cream is great with homemade pudding, fruit pies or even as a topping for raspberry shortcake. It's the perfect complement to blueberry desserts.
Ingredients
1 cup 35% cream
1 Tbsp sugar
1 tsp vanilla extract or seeds from one vanilla bean
zest of one half lemon
Method
1

Mix all ingredients together in a bowl. Whip until cream forms small peaks.

Keep refrigerated until serving.