Lima Beans with berbéré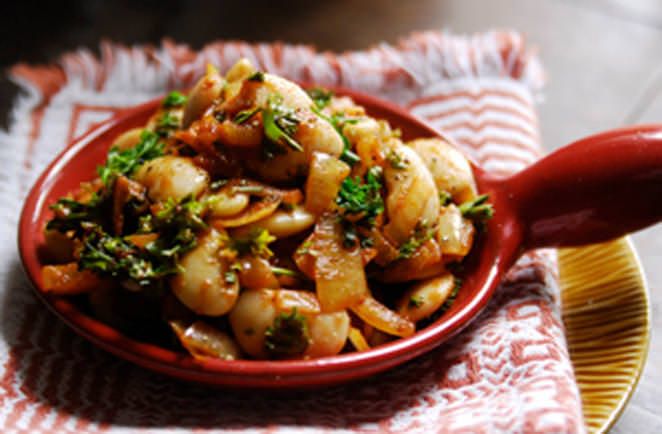 This dish is easy and tasty. Serve it as an hors d'oeuvre or to accompany braised meat. This recipe comes courtesy of Félix Fecteau-Gauthier in Montréal.
Ingredients
5 oz tomato paste
18 oz lima beans
2 onions, chopped
1 Tbsp Ethiopian Berbéré, ground
1 bunch parsley, chopped
1 clove garlic, chopped
Salt and pepper, to taste
Method
1

In a pan with oil, caramelize the onions.

2

Without touching onions, place tomato paste in the same pan.

3

Add garlic to onions. Sprinkle with berbéré.

4

Over medium heat, blend onion, garlic and spices well (approx. 2 minutes).

5

With water, deglaze and work tomato paste into the mixture.

6

Reduce until mixture is smooth and fairly thick.

7

Remove from heat. Gently fold in chopped parsley and beans.

8

Serve warm or cold on medium-sized toasts.