Lobster Roll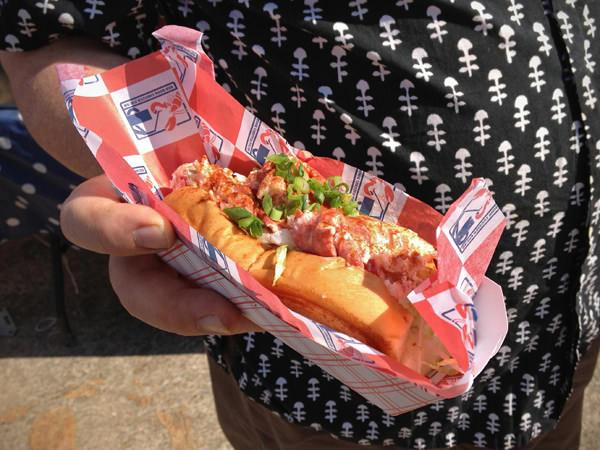 A New England classic that is also popular in Eastern Canada. Easy to make and always delicious!
Ingredients
4 Hot dog buns
4 tsp butter
4 leaves lettuce
Lobster Filling
3 cups lobster, cleaned
3 Tbsp mayonnaise
1 tsp lemon or lime juice
2 green onions, minced fine
½ cup chopped celery
Salt and pepper to taste
Method
1

Mix all the salad ingredients together in a bowl. Set aside.

2

Butter the bread. Grill in a hot pan for 2 minutes on both sides.

3

 Place the lettuce and salad on the hot bread.

4

 Sprinkle with some spices and serve.