Lodeh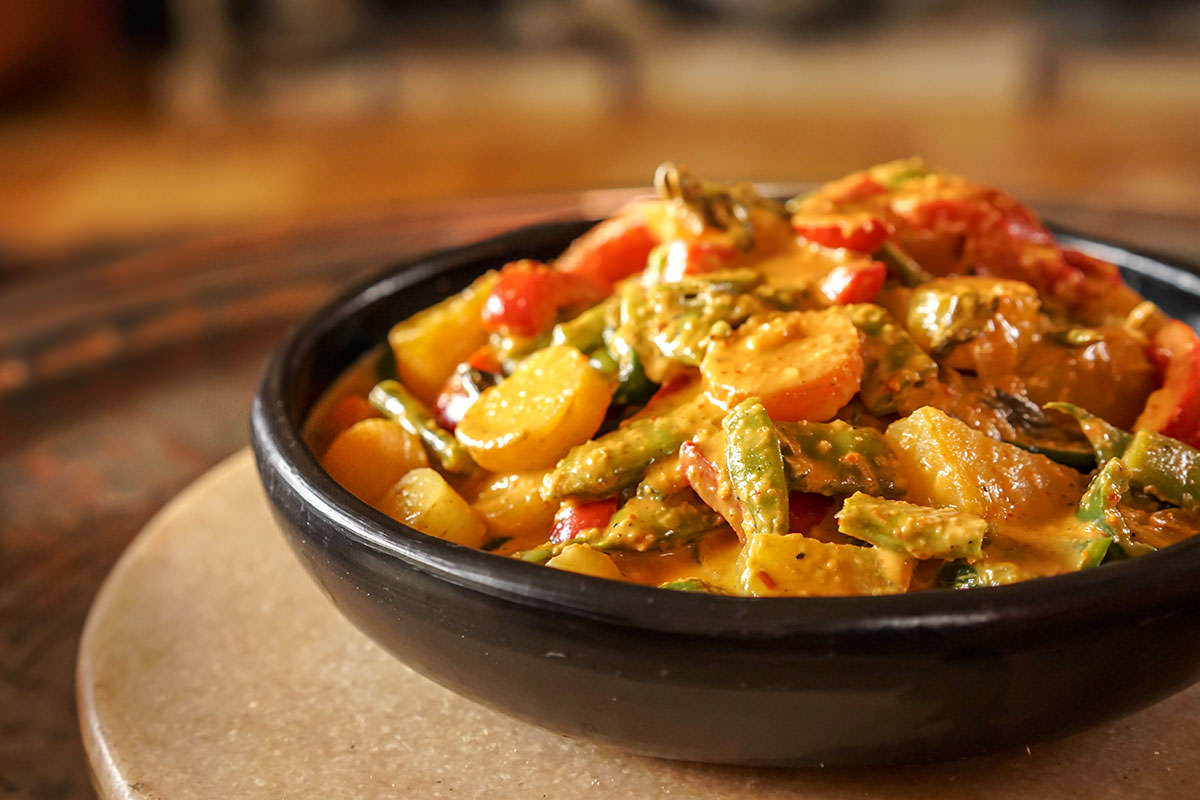 Serve this Indonesian coconut milk and vegetable stew on its own or to accompany another dish.
Ingredients
1 chayote
1 eggplant
2 cups green beans
2 carrots
1 cup pumpkin or cooking squash
2 Tbsp coconut or vegetable oil
3 Salam leaves or 1 bay leaf
1 piece fresh (or dried and rehydrated) galanga
1 piece fresh ginger
salt
1½ cups coconut milk
Bumbu
¼ cup fried shallots
¼ cup garlic
sweet and hot peppers to taste
1 tsp coriander seed
2 slices fresh ginger
Method
1

Peel and clean vegetables. Cut into pieces.

2

Grind bumbu ingredients to a paste-like consistency.

3

Cook bumbu in 2 Tbsp of oil for about 5 minutes.

4

Add coconut milk and remaining spices.

5

Simmer 5 minutes.

6

Add vegetables and simmer another 10 minutes.

7

Serve warm.