Malabar Coleslaw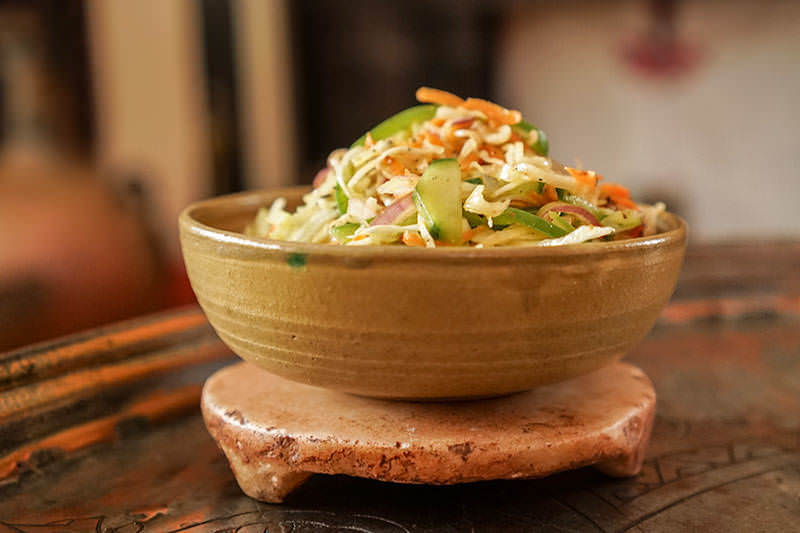 This recipe is a fine example of the treasures we encounter when travelling. We discovered this recipe at the Paragon Restaurant in Calicut, Kerala.
Ingredients
¼ cup red onion, sliced
 ½ cup iceberg lettuce, finely chopped
¼ cup carrot, grated
¼ cup cucumber, sliced
3 Tbsp green pepper, julienned
¾ cup cabbage, finely chopped
Salt
Vinaigrette
Method
1

In a bowl, combine vegetables. Salt and let stand 30 minutes. Drain.

2

Add vinaigrette ingredients. Combine and let stand another 30 minutes. Serve.