Malaysian Lamb Satay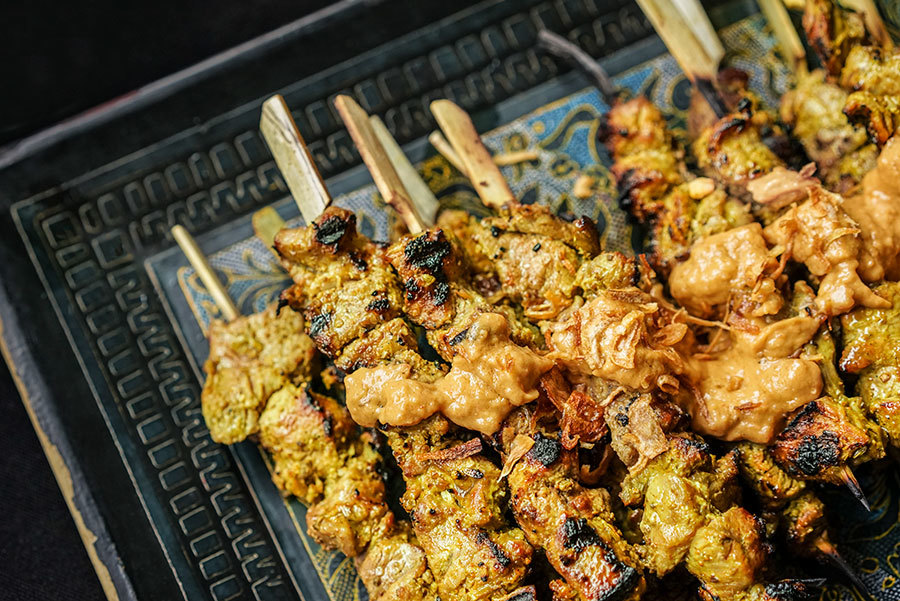 These coconut milk small lamb kebabs are slightly sweet. Excellent when served as an hors d'oeuvre or on top of a hearty salad, with peanut sauce.

Ingredients
¾ lbs. Lamb
1 tsp ground Fennel
1 tsp ground Cumin
1 tsp ground Turmeric
1 Tbsp ground lemongrass or 1 tsp Lemon Zest
1 tsp Sugar
4 Tbsp Coconut Milk
1 tsp Salt
Préparation
1

In a bowl, combine all ingredients.

2

Marinate meat and let stand one hour.

3

Skewer cubes of meat and grill.

4

Serve with a peanut sauce.