Red Cabbage Mallum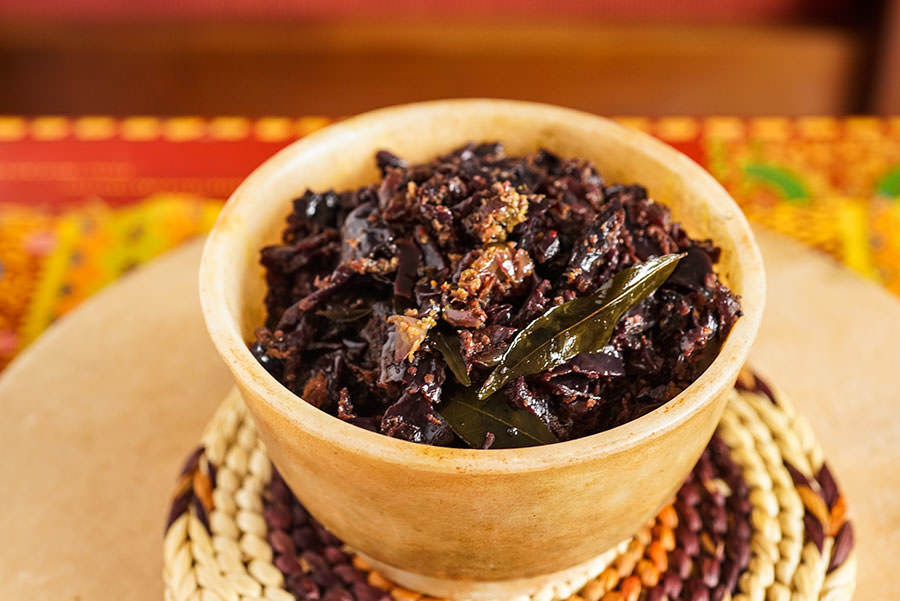 This Sri Lankan recipe can be made with all kinds of vegetables: kale, broccoli, okra, carrots, etc. The important thing is to slice the vegetables thinly.
Method
1

Heat coconut oil in a pot on medium. Fry mustard seeds for a few minutes then add curry leaves. Add shallots. Stir well and sauté for 1 minute.

2

Add remaining ingredients. Stir well, cover, and simmer on low heat for 15-20 minutes until the cabbage is falling apart.