Mama's Pork Ribs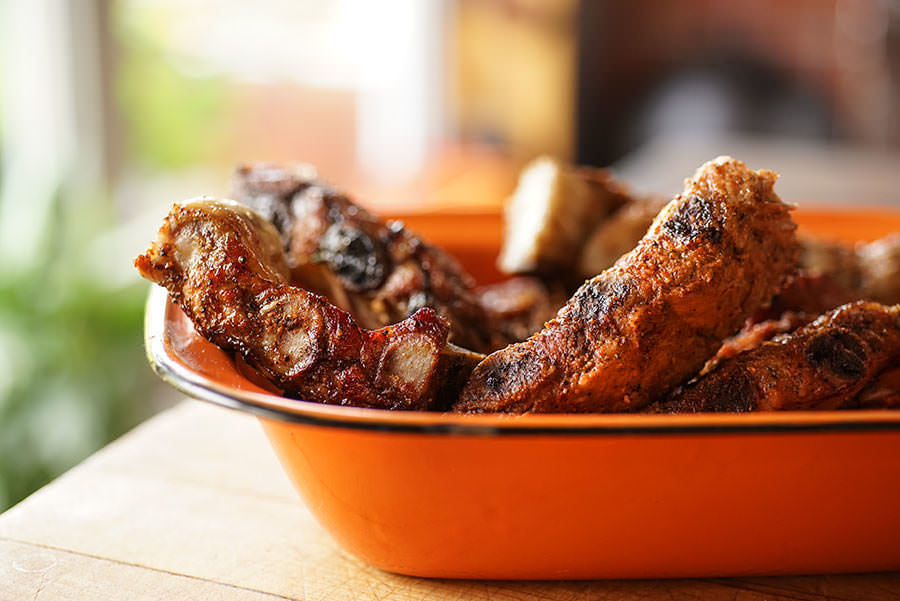 One of our kids' favorite recipe. We slow-cook our ribs, which concentrates the sugars and traps them in the meat. The result is tender and full of flavor.
Ingredients
3 lbs pork ribs, cut in pieces
Marinade
Method
1

In a large bowl, combine all the ingredients except the meat. Once the mixture is thoroughly blended, add the meat pieces to the marinade and coat well. Cover and refrigerate for 12-24 hours.

2

Place rack in the middle of the oven. Preheat to 325ºF.

3

On a baking sheet, lay out the ribs and cook between 1 ¼ - 1 ½ hours, basting often. Cook until the meat falls off of the bone.