Maryland Crab Cakes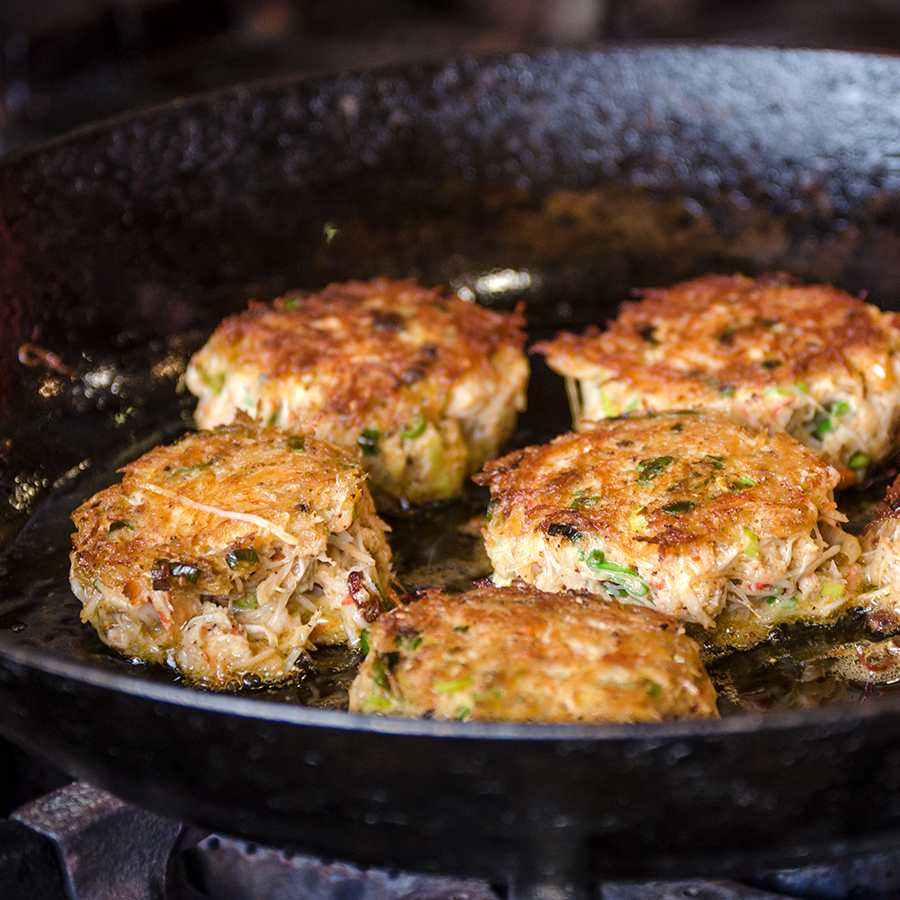 Crab Cakes are quintessentially American and originated in Maryland at the beginning of the 20th Century. This dish exemplifies America before the arrival of fast food.
It is simple, rustic, and make using local ingredients that are delicious and easily available. Crab cakes are usually served with a tartar sauce or spicy-herb mayonnaise.
Ingredients
2 slices of bread
1 small glass of milk
1 egg
2 Tbsp mayonnaise
1 tsp Dijon mustard
3 scallions, finely chopped
½ Tbsp East Coast seafood blend, ground
1 lb crab meat, cleaned
4 Tbsp. vegetable oil
Method
1

Remove bread crust and cut slices into cubes. Place in a bowl and bare cover with milk. Let rest and, using your hands, squeeze out the excess milk. Keep the bread.

2

Place bread in a bowl with egg, mayonnaise, Worcestershire sauce, mustard, scallions and spices. Knead well.

3

Add crab and mix with a fork. Make 6 crab cakes with your hands.

4

Heat a pan on medium heat. Pour in oil and brown carb cakes for 3 minutes on either side. Serve with lemon wedges or tartar sauce.