Matcha madeleines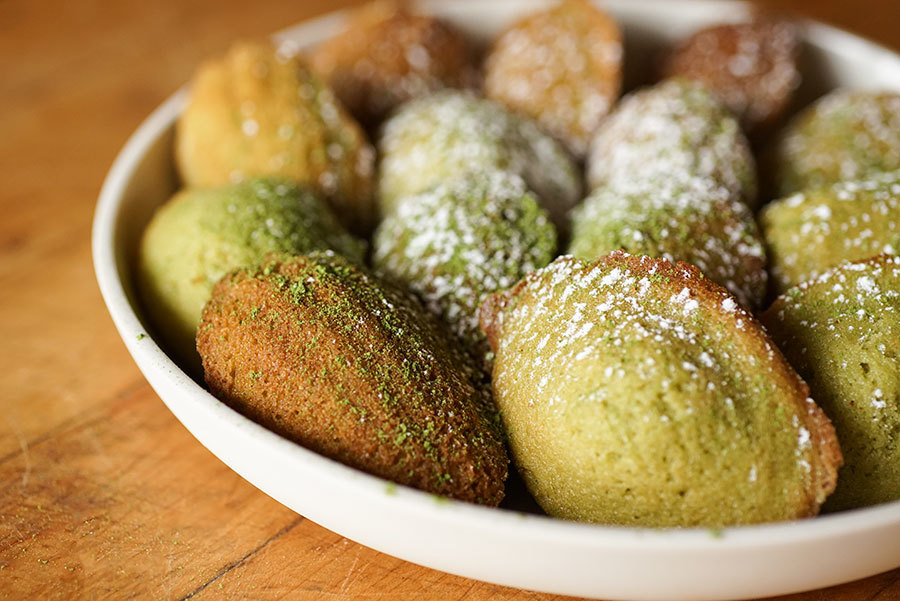 Matcha is a powdered green tea, often used in traditional Japanese tea ceremony. It's also a great flavoring for cakes, cookies, and ice cream.

Makes about 22 small Madeleines.
Ingredients
2/3 cup flour
¾ tsp baking powder
½ cup sugar
1 tsp matcha
1 pinch salt
2 eggs, at room temperature
1 tsp vanilla extract
½ cup butter, melted and cooled
Matcha and powdered sugar for garnish
Method
1

Butter and flour Madeleine molds and place in the fridge for at least 1 hour.

2

Sift flour and baking soda together.

3

In a large bowl, mix sugar, matcha and salt. While whisking constantly, add eggs, one at a time, then vanilla extract.


4

Incorporate flour mixture with a spatula, a small amount at a time, alternating with melted butter. Refrigerate at least 3 hours.

5

Preheat oven to 400 °F.


6

Transfer to refrigerated molds and bake for 8-9 minutes.

7

Let cool. Sprinkle on sugar and matcha if desired.