Meat Pie Spiced Ribs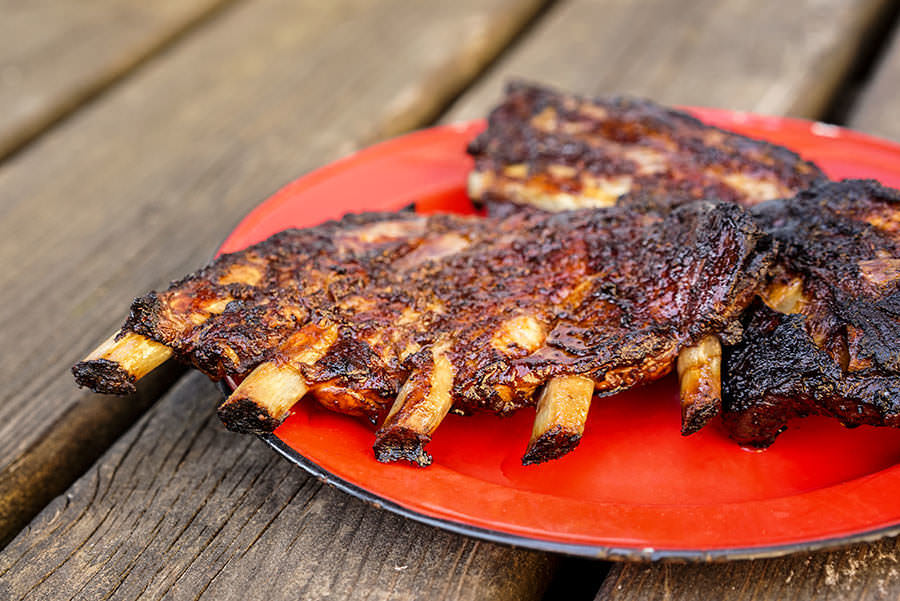 Tourtière, or Quebec meat pie, is a made with a traditional spice blend around Christmas time. It also happens to be excellent with all kinds of pork. Here we celebrate the best of summer cooking and winter flavours with a combination of the two.
Ingredients
2 lbs pork ribs
4 Tbsp tourtière spices
4 tsp salt
3 Tbsp wine vinegar
1 cup ketchup
Method
1

Grind spices and add to 4 teaspoons of salt.

2

Rub ribs with half of the spices. Set remaining spices aside.

3

Grill ribs on high heat for 3-4 minutes on each side.

4

Reduce heat to very low and cover. Cook for 1 hour, flipping every 15 minutes.

5

Stir vinegar, ketchup and remaining spices together. Brush onto pork and cook for 10 more minutes.