Meen Masala fish balls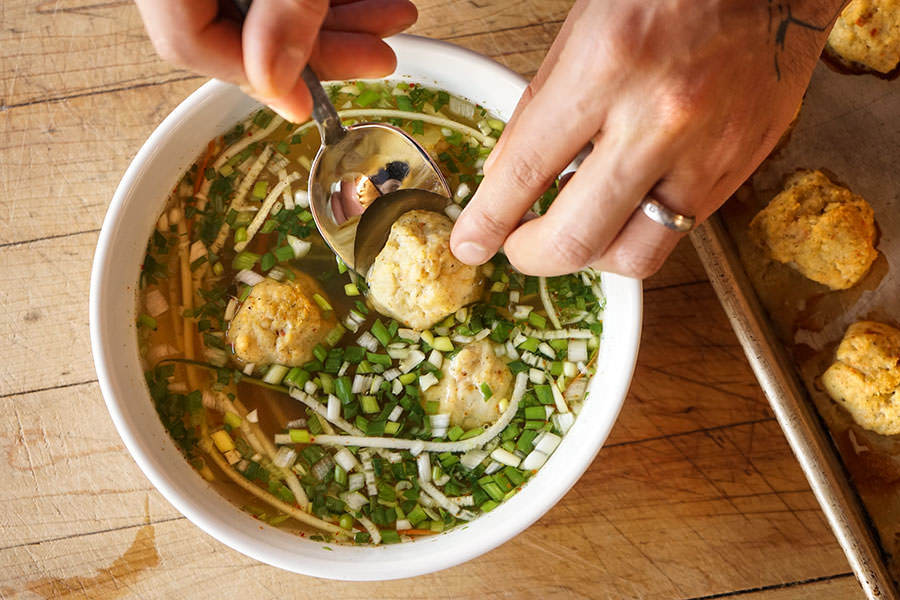 Can be served in soup, banh mi-style sandwich or simply as an accompaniment to dish of rice and salad. Makes about three dozen balls.
Ingredients
1 garlic clove
1 – inch piece ginger
½ onion
¼ red bell pepper
250 gr Northern shrimp
450 gr fresh cod
1 egg
⅔ cup Panko bread crumbs
2 Tbsp Meen masala, ground
Salt, to taste
Method
1

Preheat oven to 350 °F. Line a large baking sheet with parchment paper.

2

Put the garlic, ginger, onion and bell pepper in a food processor, and purée.

3

Add the remaining ingredients and blend until the mixture is homogenous.

4

Fashion the fish into 1 inch (3 cm) balls.

5

Cook in the oven for 20 minutes, without turning.