Melt-in-your-mouth Nordic fennel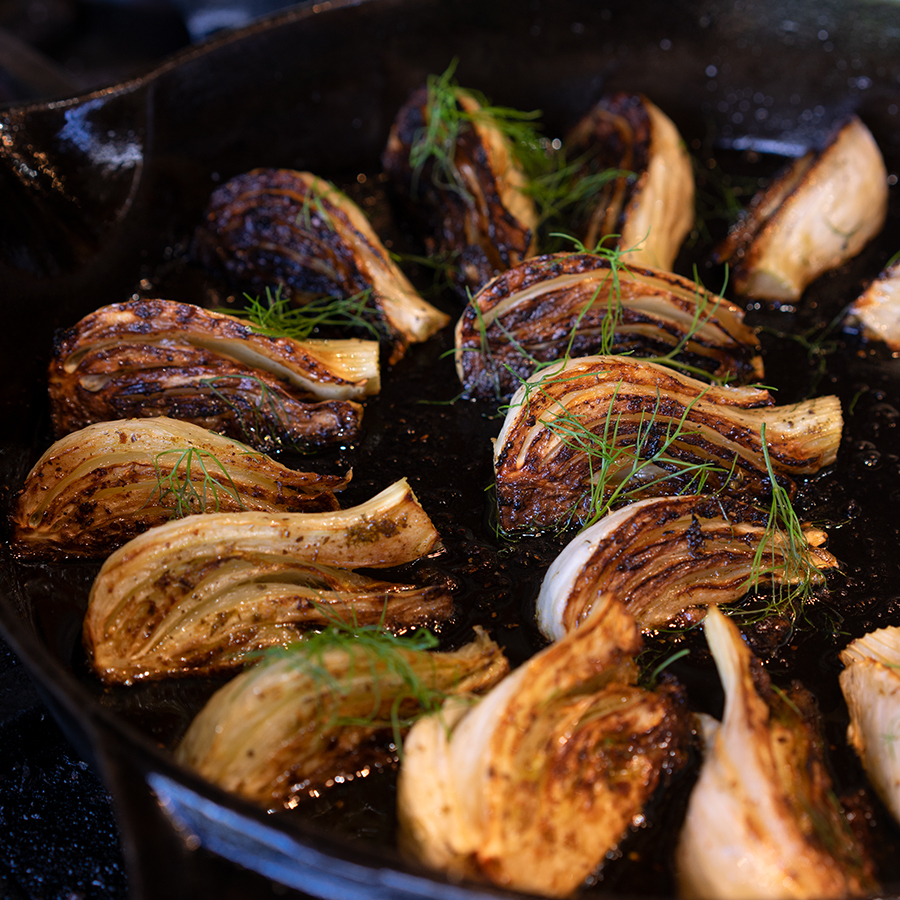 The fennel caramelizes nicely thanks to maple sugar in the Nordic spiced salt and is equally delicious when served hot or at room temperature. A great side dish or perfect addition to other mezzes. Add a few drops of your favourite vinegar or lemon juice, as a finishing touch.
Ingredients
3 fennel bulbs
1 Tbsp Nordic spiced salt or more, to taste
4 Tbsp duck fat or olive oil
1 tsp vinegar, of your choice (opt.)
Method
1

Cut bulbs into 4 or 6 sections; depending on their size. Set aside a few nice leaves to use as a garnish.

2

Heat a cast-iron pan on medium-low.

3

Add duck fat to the pan. Season the fennel with Nordic Spiced Salt and place the wedges, flat side down, in the pan.

4

Cook slowly, turning over once the fennel begins to caramelize.

5

Continue cooking, turning occasionally until the fennel is caramelized and tender. Use a sharp knife to verify if needed.

6

Serve garnished with fennel leaves and a dash of vinegar – if your heart so desires.