Melted Brie & Herb Pie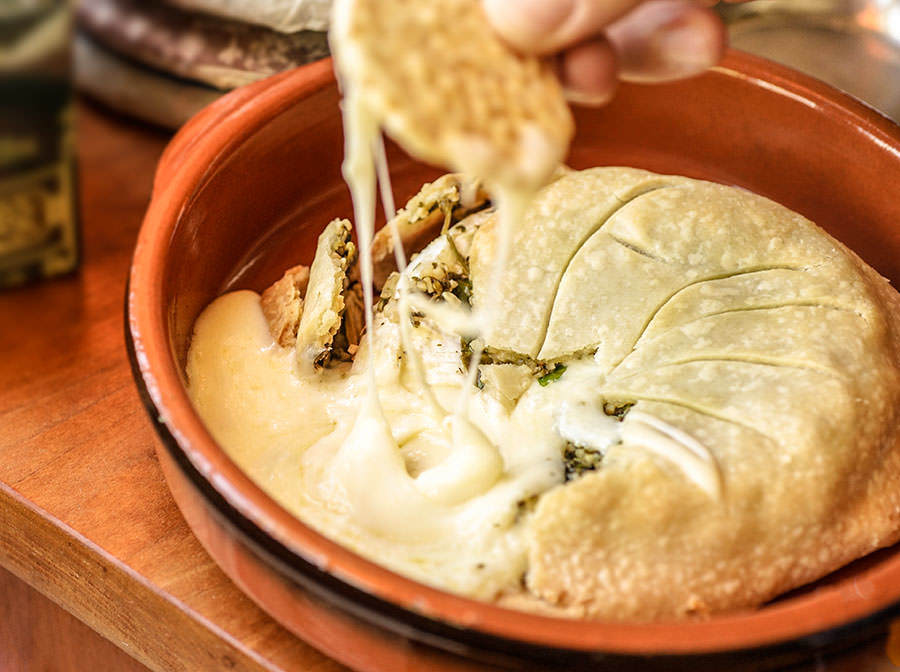 A great appetizer that showcases the best Quebec has to offer.
Ingredients
6 garlic cloves, minced
1 Tbsp fresh parsley, chopped
2 Tbsp Québec herb blend
1 brie
1 pie shell
Method
1

Preheat oven to 375°F.

2

Mix together garlic, parsley and herb blend in a small bowl.

3

Spread the herb mixture in the middle of the pie shell, leaving room around the edges.

4

Place the whole brie on top of the garlic mixture and fold over the edges of dough, pinching to enclose it. Flip it onto a greased baking sheet.

5

Bake for 20 minutes or until golden brown.

6

Serve with toasted bread or crackers.