Meringue mushrooms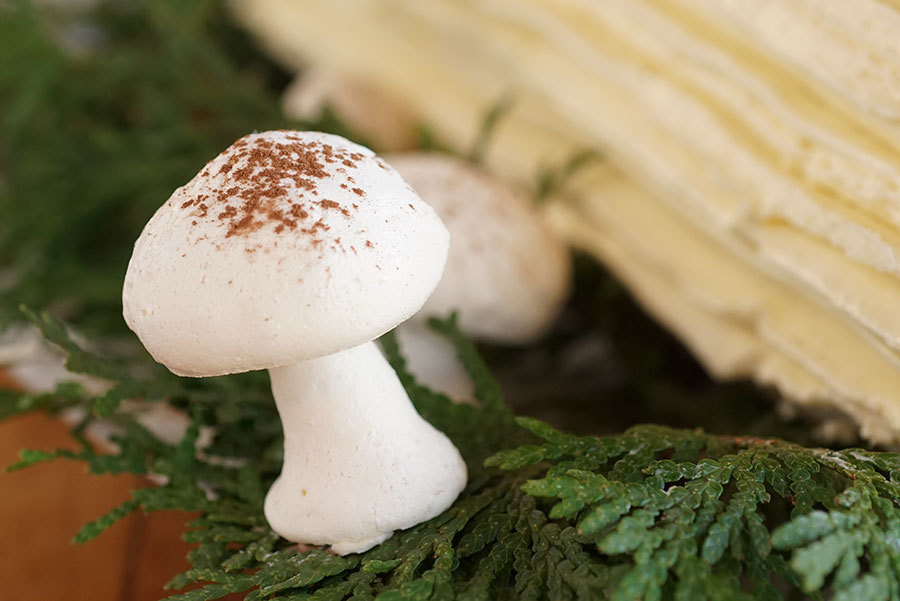 These little meringue mushrooms are ideal for decorating a traditional Christmas Log or a simple chocolate cake. The meringue becomes crunchy once refrigerated.
Ingredients
2 large egg whites
2/3 cup sugar
¼ cup water
Method
1

Pre-heat oven to 225 °F.

2

In a mixing bowl, beat egg whites until soft peaks form.


3

Mix sugar and water in a casserole.


4

Cook syrup on high heat without mixing until a reading of 240 °F is reached.


5

Continue whisking slowly, drizzle syrup slowly over egg whites, whisk briskly until a light, glossy meringue is obtained.


6

Line two baking sheets with parchment paper.


7

Using a spatula, transfer meringue into a pastry bag, fashion little mushroom caps on one sheet and mushroom feet on the other.


8

Place meringues into the pre-heated oven and let dry for 1h30, or until they become dry and crispy.


9

Attach the mushroom caps and feet using icing or melted white chocolate. 

10

If desired, sprinkle on cocoa powder or cinnamon to decorate.