Mexican-Style Chickpea Salad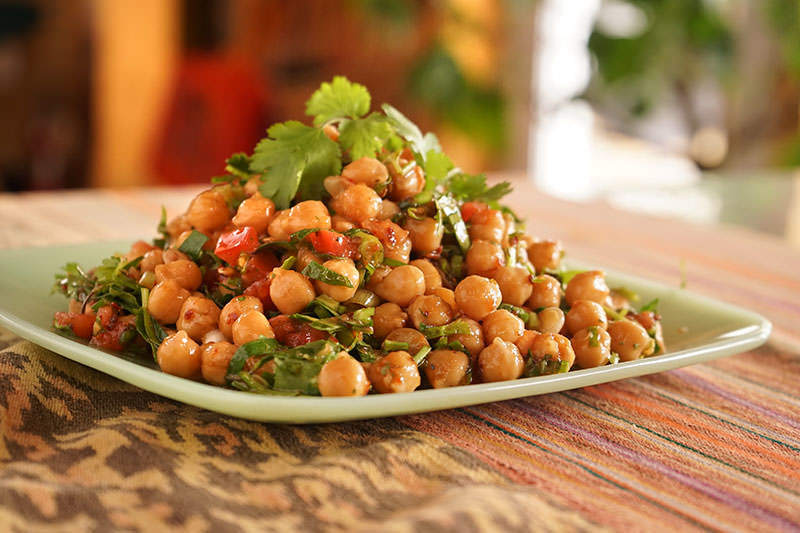 A wonderful, nourishing salad that's actually better when prepared ahead of time. Since the Tlatelolco Rub already has a little salt (as do canned chickpeas, if that's what you use) and is pretty hot, taste and ajust according to taste.
Ingredients
3 cups chickpeas, cooked
1 Tbsp Tlatelolco Rub
2 cloves garlic, minced
4 green onions, minced
3 Tbsp red wine vinegar
6 Tbsp olive oil
1 tomato, diced fine
¼ cup parsley, chopped
¼ cup cilantro, chopped
Salt to taste
Method
1

Rinse the chickpeas well under running water, drain, and set aside.

2

In a salad bowl, add Tlatelolco Rub, garlic, onion, and vinegar. Mix well and let stand 2-3 minutes.

3

Add the olive oil, tomato, and chopped herbs. Blend well, then add the chickpeas.

4

Let stand at least 15 minutes.

5

Taste and add salt, oil, or vinegar if needed.