Mild Curry Chicken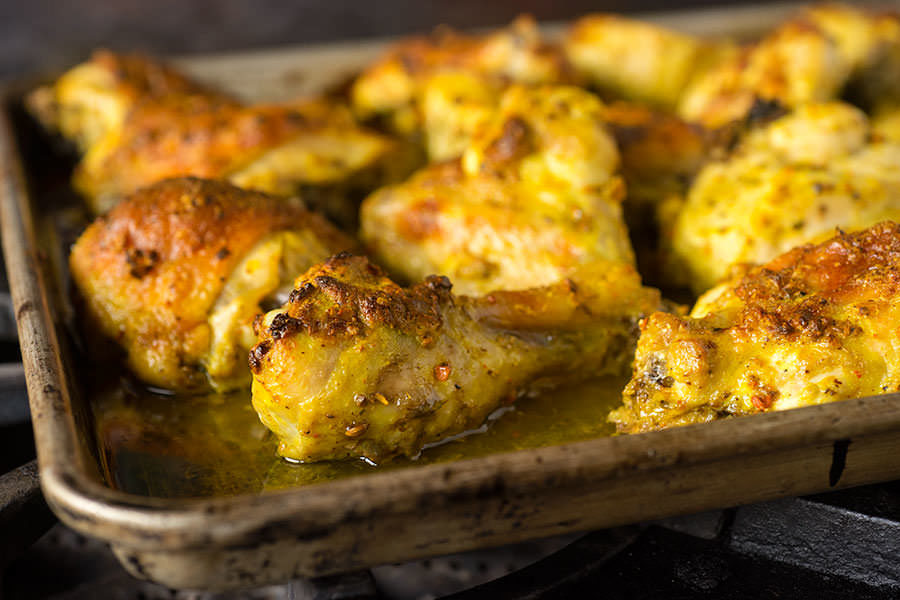 If you have a little time to let it marinate for a bit, the chicken will be even more flavourful, but if you're short on time, it's still wonderful without the marinade.
Ingredients
3 lb 1 chicken (about 3 lb)
¾ cup Greek yogurt
1 tsp salt
2 Tbsp Mild Curry, ground
¼ cup olive oil
Method
1

Cut the chicken into pieces.

2

Mix the remaining ingredients in a bowl. Add the chicken and mix well, ensuring each piece is evenly coated in the marinade.

3

Cover and marinate in a cold place from 2-24 hours.

4

Heat the oven to 375ºF. Place the chicken on a baking tray and let it warm nearby as the oven heats up.

5

Place the chicken in the oven when the oven is finished heating and roast for an hour.