Mixed herbs and hazelnut roast potatoes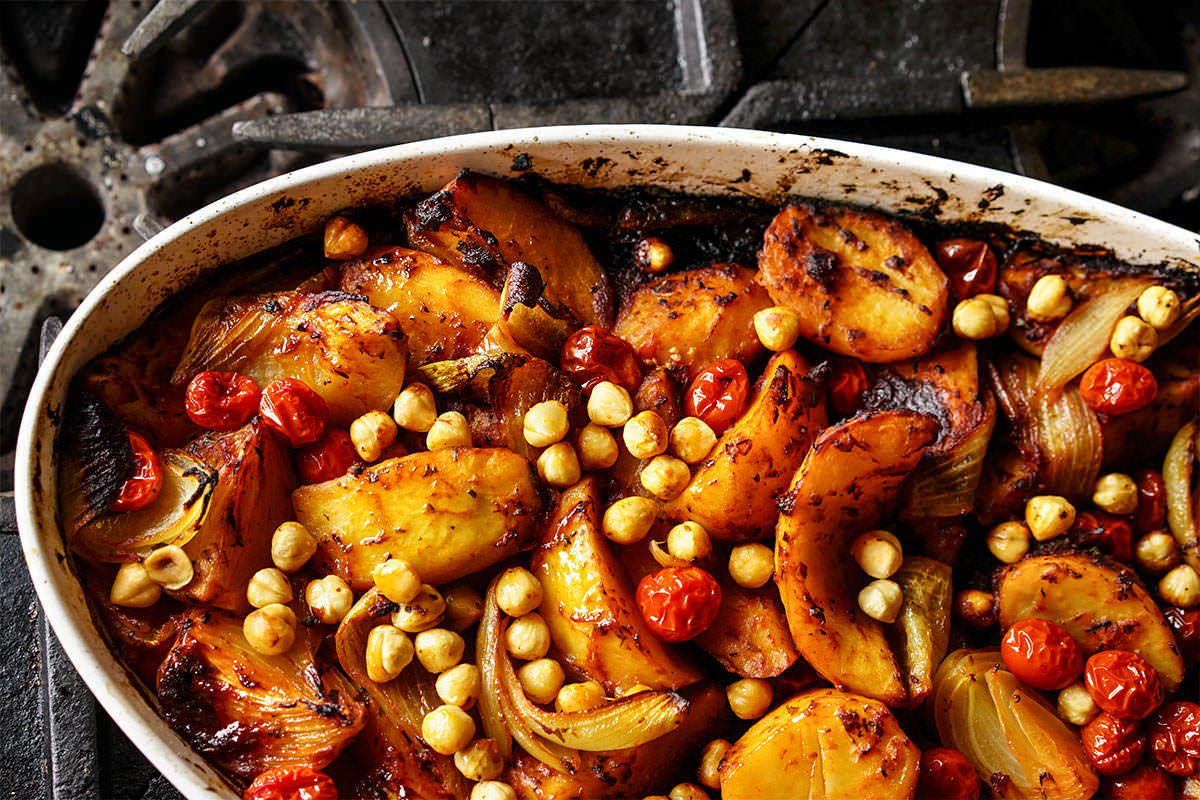 This recipe was inspired by a very popular Turkish dish and lends itself to a variety of interpretations. Served warm or at room temperature, these potatoes are a great mezze, and are wonderful when served as an accompaniment to a meat dish or on their own as a vegetarian meal.
Ingredients
3 lb (1,2 kg) potatoes
4 large onions
4 Tbsp olive oil
6 Tbsp tomato paste
1 Tbsp salt
2 Tbsp cider vinegar
1 Tbsp honey
Fresh ground pepper
3 Tbsp Quebec herb blend
1 cup cherry tomatoes or diced tomatoes
1 cup hazelnut
Method
1

Pre-heat oven to 350°F.

2

Wash potatoes well and peel, if necessary.

3

Cut potatoes and onions into large equal pieces.

4

Heat a large pot on high heat. Pour in oil and add the potatoes and onions.

5

Cook, stirring often until the vegetables begin to brown (5 minutes).

6

Add tomato paste, salt, vinegar and honey. Pepper generously. Add herbs and mix well to properly blend all the ingredients.

7

Transfer all the ingredients into a large oven-proof dish. Spread hazelnuts and tomatoes on top. Add water – enough to cover the vegetables up to the half-way mark.

8

Cook until the potatoes are fully cooked and the jus has evaporated (approximately 45 minutes).