Mizuna salad with sansho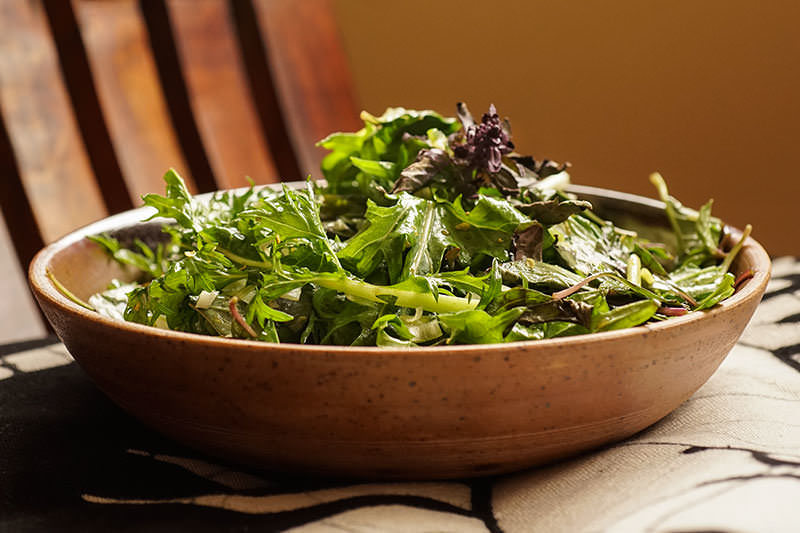 Mizuna is a lightly peppery leafy green from Japan that perfectly complements grilled meats. If you don't happen to have any on hand, don't hesitate to replace it with arugula.
Ingredients
4 large bunches fresh mizuna or rocket
12 shiso leaves or fresh basil, chopped
1 Tbsp olive or sesame oil
½ tsp shoyu (light soy sauce)
zest of one lemon, or more to taste
½ tsp sansho pepper, ground
8 green onions, chopped fine
Method
1

Combine the mizuna and basil leaves in a salad bowl.

2

Add the oil and mix well. Then add the shoyu, lemon zest, and mix again.

3

Add the sansho pepper and finish with the green onions.