Mushroom Sauce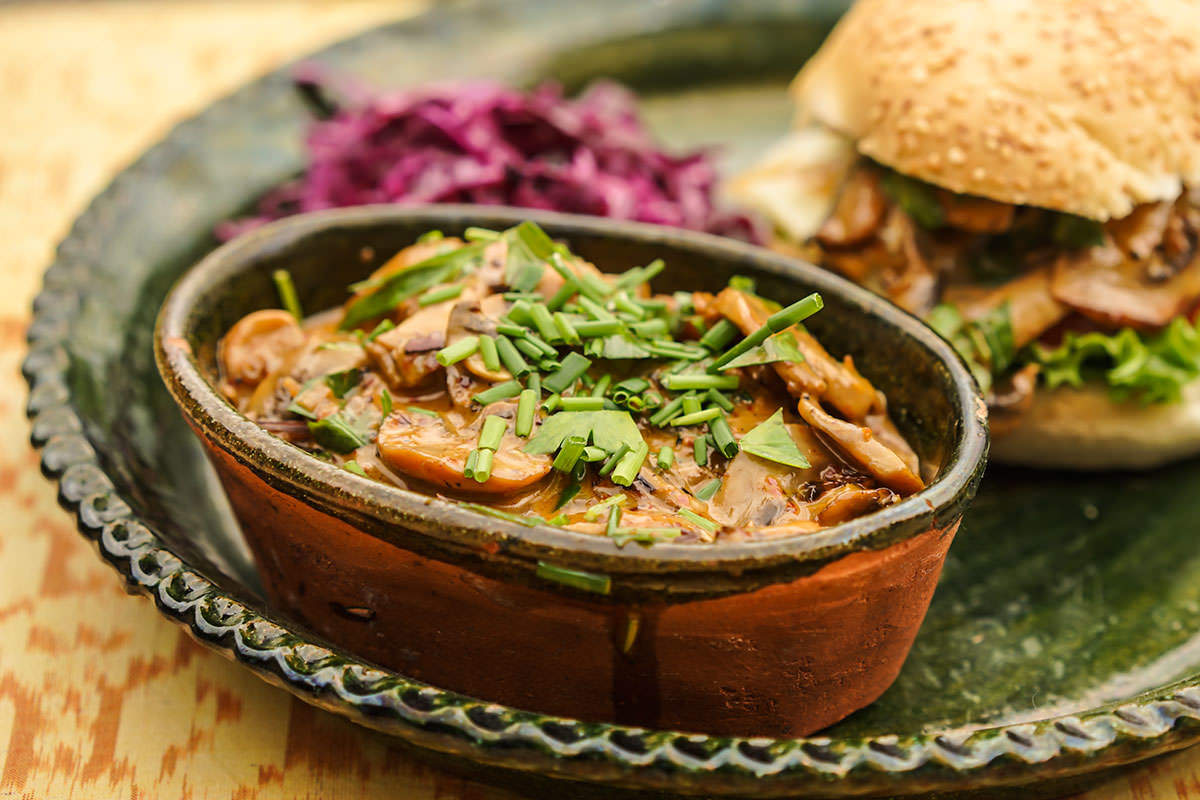 To be served on grilled meats or burgers or- for supreme decadence- a luxurious poutine!
Ingredients
3 shallots, minced
---
4 Tbsp butter
---
4 cups button (or larger) mushrooms, sliced
---
1 Tbsp Kofte Spices, ground
---
1 cup white wine
---
Salt
---
200 ml crème fraiche
---
Fresh herbs, chopped, to taste (parsley, chive, tarragon, etc.)
---
Black pepper
---
2 tsp lemon juice
Method
1

Heat a large pan and sautée shallots in the butter for 2-3 minutes. Add mushrooms and spices and sauté until mushrooms begin to release water, 3-4 minutes.

2

Incorporate wine and good pinch of salt. Cook until the mushrooms are almost dry, 5-7 minutes.


3

Add cream, stir, return to heat and bring to a boil.


4

Add chopped herbs, fresh ground pepper and lemon juice. Stir well.