Mushrooms à la grecque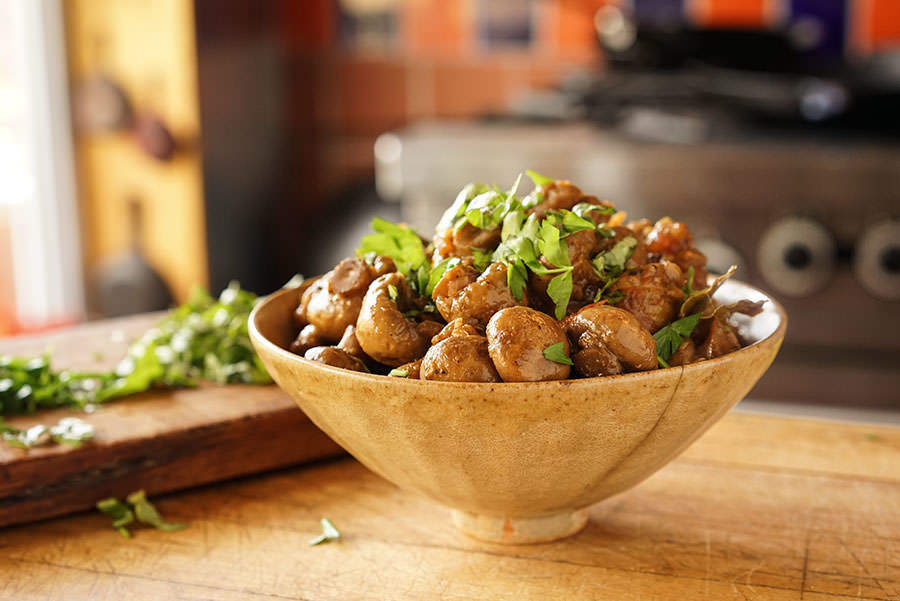 The phrase à la grecque simply means a dish steamed with olive oil and aromatic herbs, usually with lemon. This recipe is best if prepared with very fresh mushrooms. Once cooked, these mushrooms will keep a good week in the fridge.
Ingredients
2 lbs button mushrooms
1 onion, chopped fine
4 cloves garlic, chopped
1 slice lemon zest
Juice of 1 lemon
2 tomatoes, chopped
½ cup white wine
½ cup olive oil
1 Tbsp black pepper, ground
1 Tbsp coriander seed, ground
½ tsp thyme
Salt to taste
Parsley and basil for garnish
Method
1

Place all ingredients, except parsley and basil, in a large pot.

2

Stir well and bring to a boil on high heat. Cook until the water rendered from the mushrooms is evaporated, around 30 minutes. Still well on occasion to ensure the mushrooms cook evenly.

3

Remove from heat and let stand at least an hour in the pot. Serve garnished with chopped parsley and basil.