Mushrooms and corn with cilantro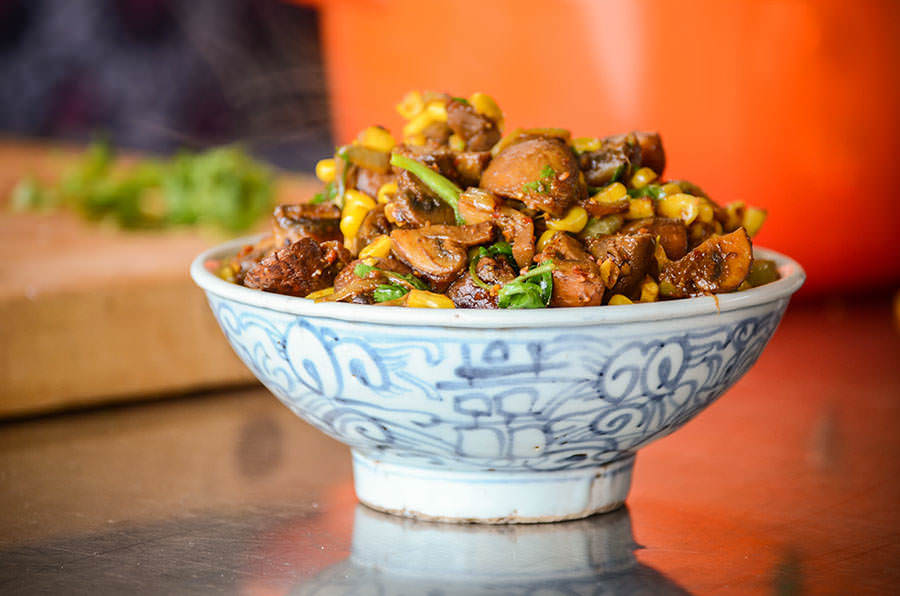 We love the fusion flavors of Singapore Curry! When you mix it with 2 other all-purpose spice blends, it's even better.
Ingredients
3 Tbsp butter
1 large onion, finely chopped
2 cups mushrooms, cut in four
1 tsp Singapore curry, ground
1 tsp Yunnan spices, ground
1 tsp Satay spices, ground
1 garlic clove, chopped
2 Tbsp tomato paste
salt to taste
2 cups corn kernels
1 cup cilantro, chopped
Method
1

Put butter, onion and ¼ cup water in a pan. Cover and cook on medium heat for 5 minutes.

2

Add mushrooms, spices, garlic, tomato paste and salt to taste. Mix well and cook covered for 10 to 15 minutes, stirring occasionally.

3

When mushrooms begin to dry out and fry, add the corn. Mix well and cook until everything is hot. Incorporate the cilantro and serve.