Mustard Roasted Salmon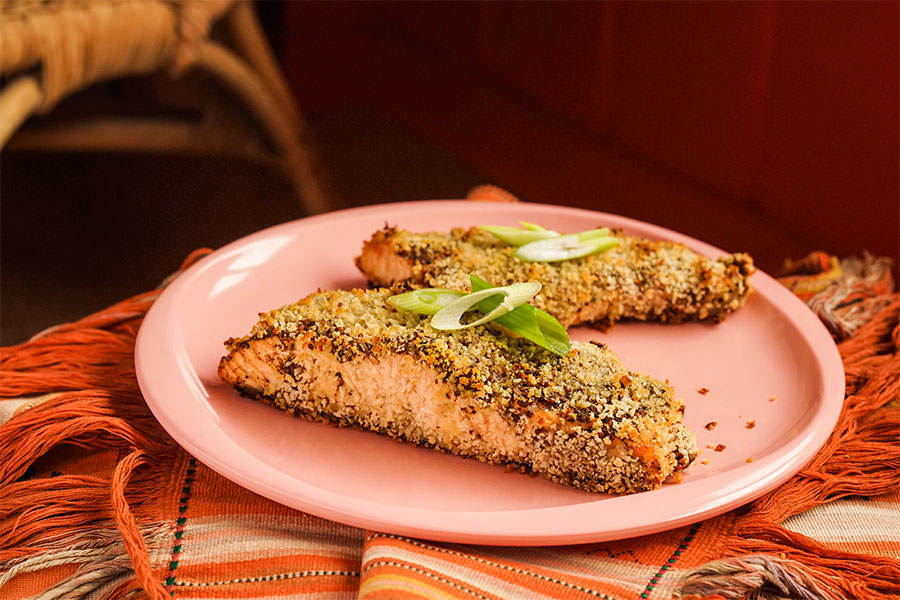 Short and sweet! A simple, quick salmon dish when time is not on your side.
Ingredients
1 salmon filet, skin on (2 lbs)
2 tsp Dhaba masala, ground
4 Tbsp whole grain mustard
½ cup panko or breadcrumbs
2 Tbsp Butter
Method
1

Preheat oven to 475°F.

2

Season the flesh side of the skin with Dhaba masala spices.

3

Rub the mustard on the flesh of the fish and then roll that side in the panko.

4

Place the salmon on a lightly oiled baking sheet, skin side down. Put little pieces of butter on top.

5

Roast in the oven until the salmon is barely cooked and the breadcrubs are brown (6 to 10 minutes, depending on the thickness of the filet).