Naan with Nigella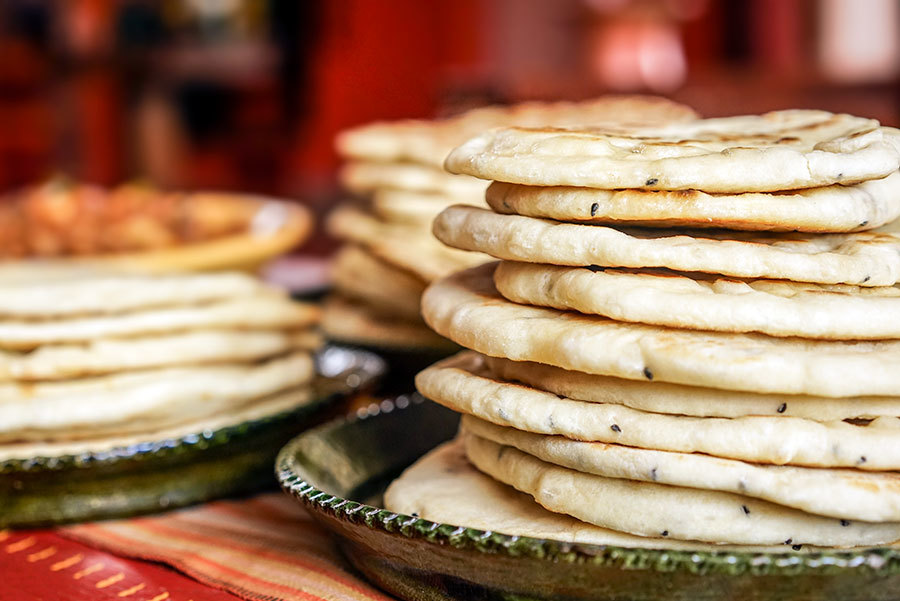 These breads are a perfect side for your favorite curry or even a tasty butter chicken. Makes 12 breads.
Ingredients
3 cups all-purpose flour
¾ tsp baking soda
¾ tsp salt
¾ tsp sugar
2 tsp nigella seeds
4½ Tbsp vegetable oil
¾ cup yogurt
¾ cup warm water
Method
1

In a large bowl, mix flour, baking soda, salt, and sugar together.


2

Add oil and yogurt. Mix well.

3

Add water and stir well.

4

Cover with plastic wrap and let stand 2-3 hours at room temperature (not in a cool place).

5

Cut the dough into 12 equal pieces. Roll each piece to ¼-inch thickness on a floured surface.

6

Heat a pan on medium. When the pan is very hot, cook each one 30 seconds to 1 minute on each side.

7

Brush with some butter before serving if desired.