No Fail Pie Crust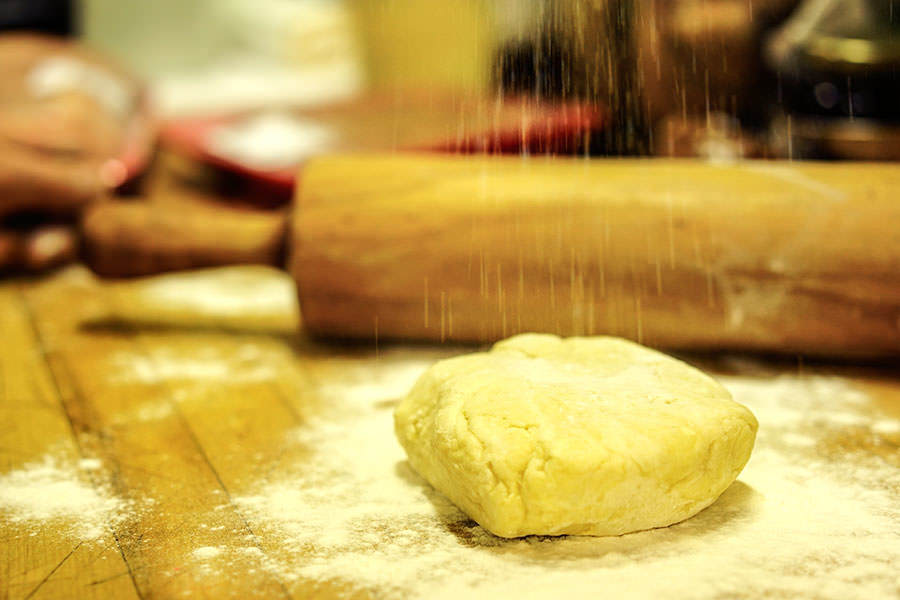 We love this crust because it's crumbly and flaky. Perfect for a variety of savory pies, quiches, fruit pies and rustic tarts. The secret is to keep everything cold; if you have the time and space, place all ingredients and containers in the fridge one hour prior to preparing the dough.
Enough for two 12 inch (30 cm) pie crusts.
Ingredients
2 cups un-bleached OR all-purpose flour
7 oz cold unsalted butter *
2 Tbsp duck fat, cold
½ tsp salt
½ tsp sugar
½ cup very cold water
Method
1

Put flour in a food processor. Add duck fat, salt and butter cut into 12 even cubes.

2

Pulse the food processor 6 to 8 times until the mixture becomes sandy and the butter is reduced to the size of peas.

3

Transfer the mixture into a bowl and pour cold water over. Mix rapidly with your fingertips until it turns to a dough. Add cold water if necessary, one tablespoon at a time.

4

Place the dough in the refrigerator for 30 minutes before rolling. It freezes well.
* Slightly less than ½ lb butter.