Nordic cabbage salad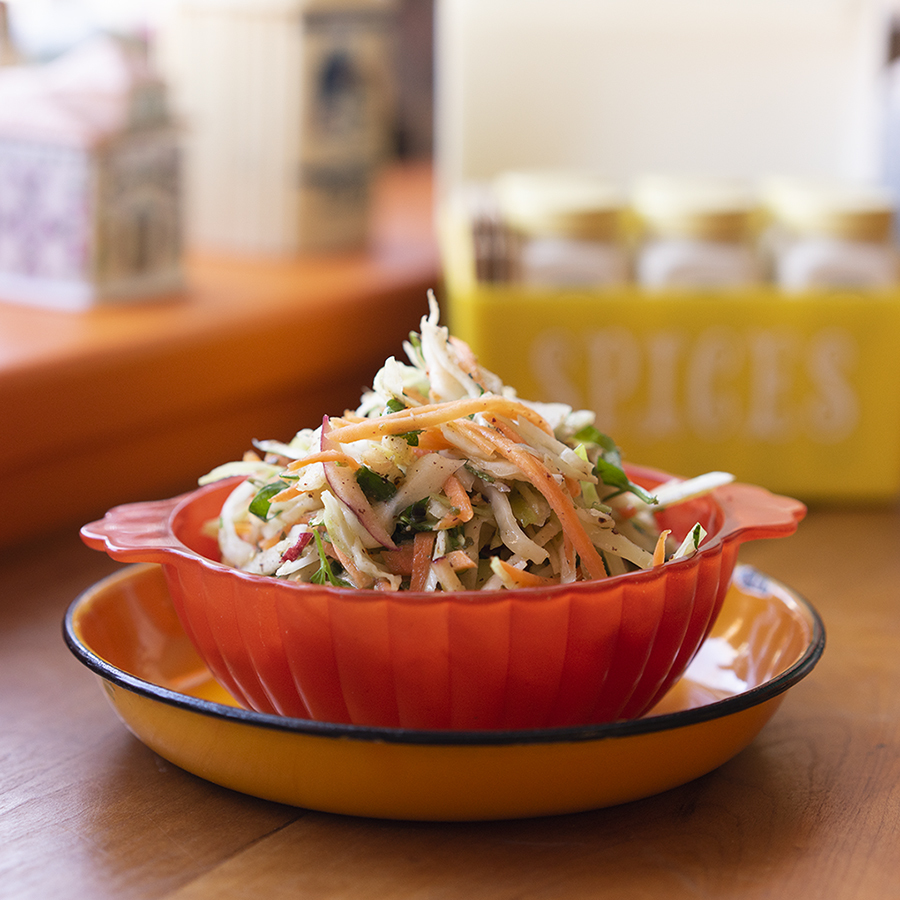 A classic recipe revisited; this time paired with our Nordic spices maple vinaigrette. This recipe can be made using a mandoline or a knife to finely slice the cabbage, a grater works well for the carrots.
Ingredients
2 Tbsp cider vinegar OR wine
2 Tbsp maple syrup
Salt to taste
¼ medium, green cabbage (3- 4 cups slivered)
2 medium carrots
1 apple
3 scallions
¼ cup parsley
4 Tbsp virgin sunflower seed oil OR olive oil
Method
1

Place the spices, vinegar, maple syrup and salt in a jar. Close and shake well – let rest.

2

Slice the cabbage into thin strips. Peel the carrots and slice into thin juliennes.

3

Cut the apple into juliennes. Slice the shallots and chop the parsley.

4

Place all the vegetables and the vinegar-infused blend into a large bowl. Massaging with your hands, mix well and incorporate the oil.

5

Let rest for at least 15 minutes before serving. This salad can be kept for several days in the refrigerator.