Nordic salad dressing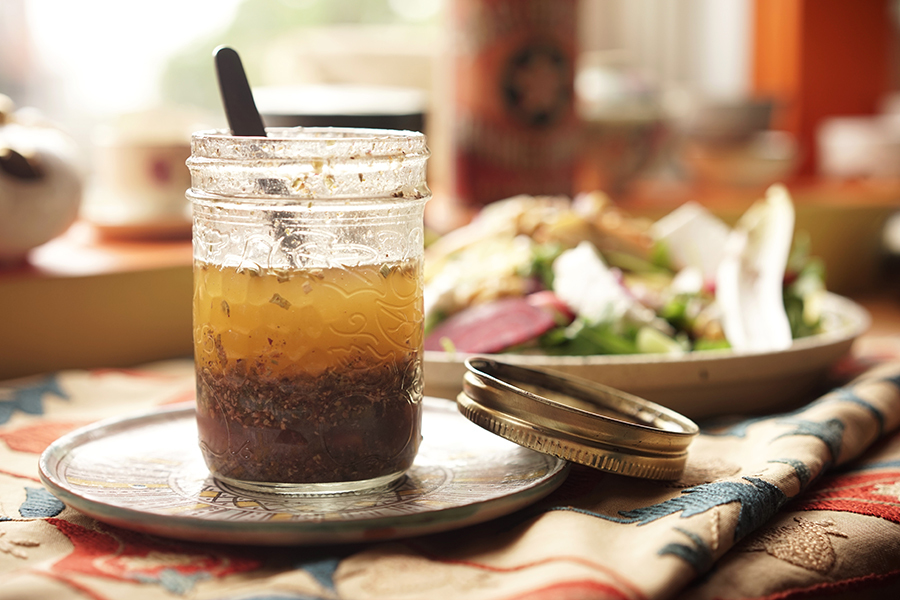 An original salad dressing with local fragrances, including Quebec herbs and wild spices such as Sweet Fern and Balsam Fir Tips.
Method
1

Prepare the salad dressing. Place the spices with the vinegar, water and salt in a resealable jar and mix well. Let rest 2-3 minutes, enough to hydrate the spices.

2

Add your oil of choice. Close the jar and shake well to mix. This dressing can be kept for several days refrigerated.