Nordic spiced salt breakfast potatoes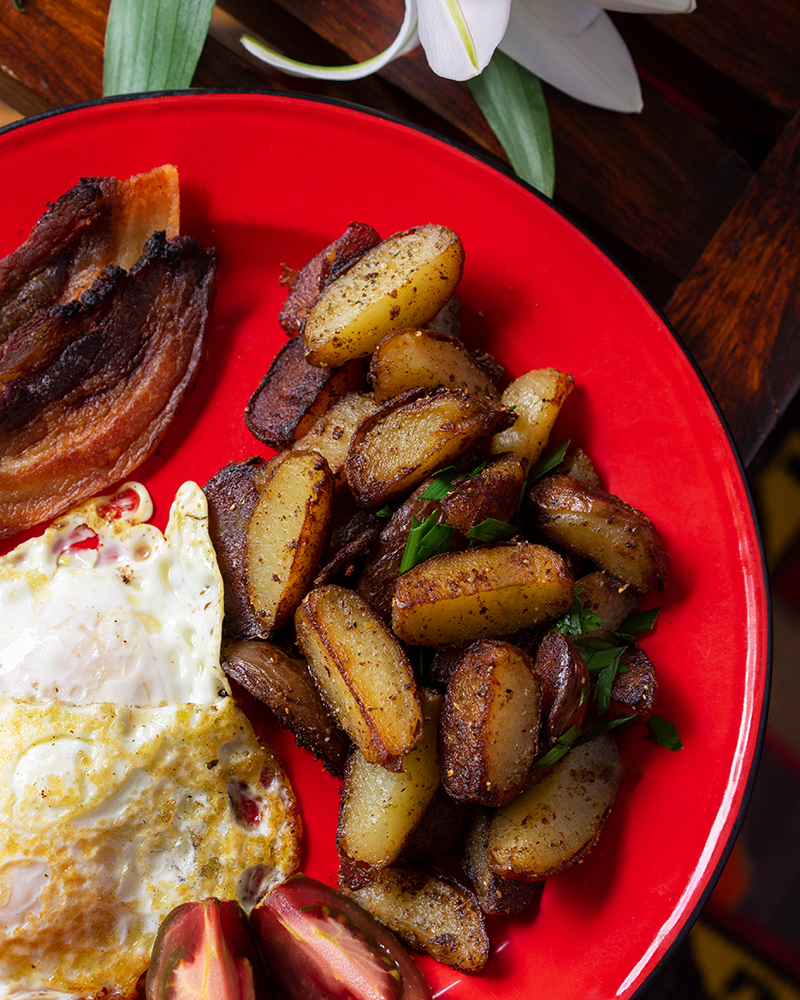 Essential for home cooked, weekend brunches! For an ideal outcome, boil the potatoes in water before browning in the pan.
Method
1

Cut the potatoes into bite sized pieces.

2

Heat a pan on medium. Add oil and then the potatoes.

3

Brown, turning occasionally using a spatula. After a few minutes, once golden, add the Nordic Spiced Salt.

4

Continue cooking until well coloured.