Nordic Zaatar Goat Cheese Crostini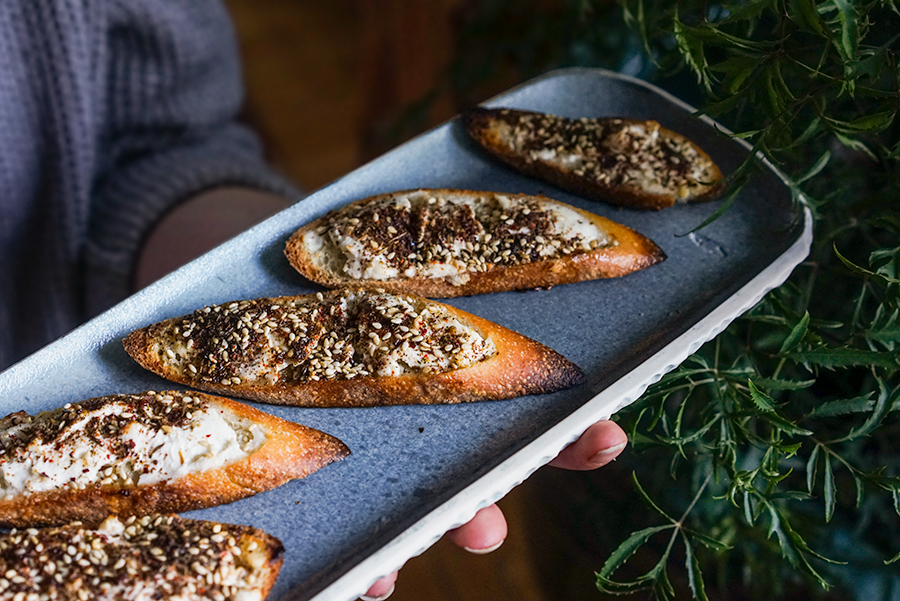 A tasty little hors d'oeuvre made with local, Quebec ingredients! Nordic Zaatar, with its hint of heat is a delicious compliment to fresh goat cheese.
Ingredients
1 baguette
8 oz fresh Quebec goat cheese
4 Tbsp Nordic Zaatar 
4 Tbsp Camelina oil OR cold-pressed Sunflower oil
Method
1

Heat the oven to 350 °F.

2

Cut 16 slices of bread and generously spread the cheese on each slice. 

3

Place on a bake sheet and garnish with Nordic Zaatar and Camelina oil.  

4

Cook in the oven until golden, approximately 6 to 8 minutes.

5

Add a stream of Camelina oil on to each crostino. Serve hot or warm.