Oatmeal raisin cookies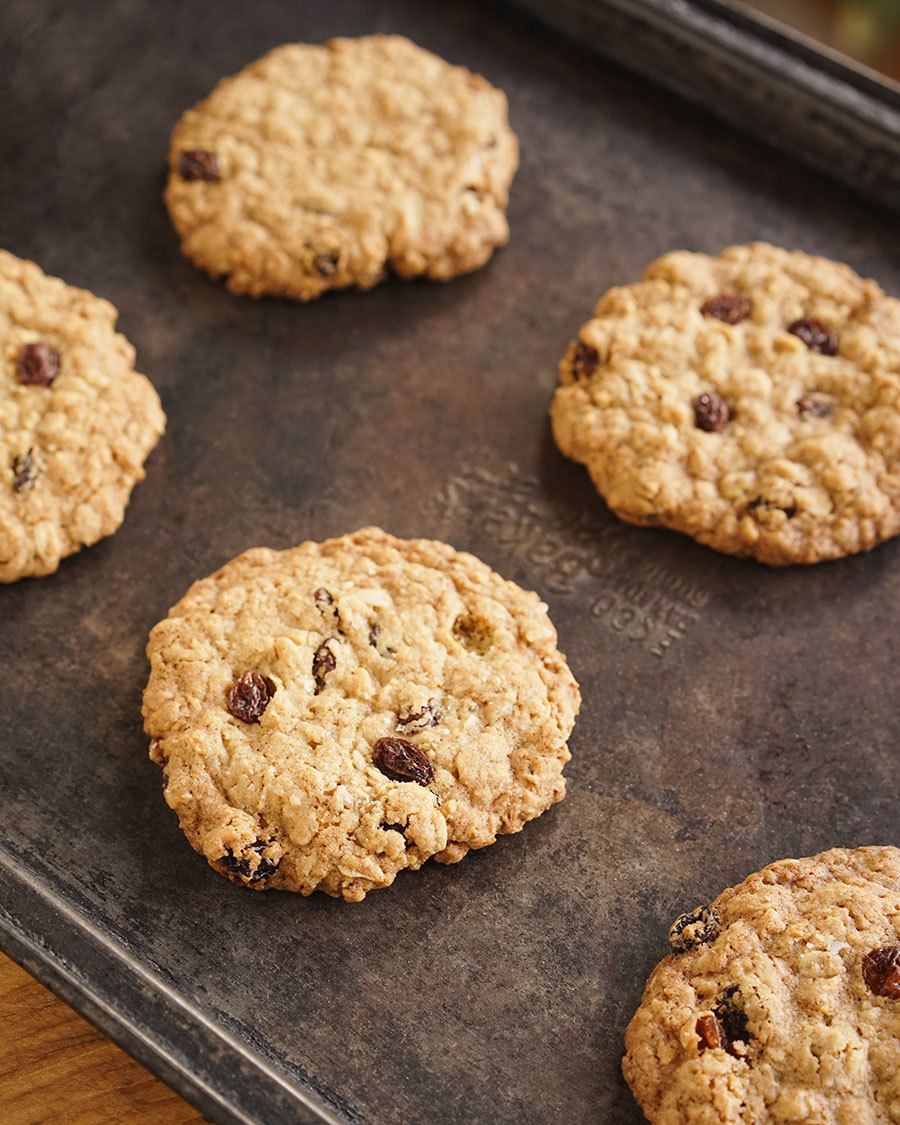 These old fashioned cookies are rich, buttery and very easy to make. If you don't like raisins, you can replace them with chocolate chips.

Yiels 24 cookies.
Ingredients
1 cup raisins
1 Tbsp West Indian extract or warm water
1½ cup all-purpose flour
1 Tbsp corn starch
3 cups old-fashioned rolled oats
¼ cup unsweetened shredded coconut
¾ cup unsalted butter, room temperature
1 cup packed light brown sugar
½ cup white sugar
2 Tbsp milk
½ tsp salt, plus more for sprinkling
½ tsp baking soda
½ tsp baking powder
½ tsp ground cassia
A generous pinch ground nutmeg
1 Tbsp vanilla extract
1 large egg
Method
1

Mix the raisins with the West Indian extract or water and let soak for one hour.

2

Heat oven to 350°F, and line 2 cookie sheets with parchment paper.

3

Sift flour and corn starch into a medium bowl. Add rolled oats, coconut, and raisins.

4

Combine butter, brown sugar, white sugar, milk, salt, baking soda, baking powder, cassia, nutmeg and vanilla in another bowl and mix well.

5

Add the egg and continue beating until smooth. Add the dry ingredients, and mix just enough to form a dough.

6

Let the dough sit for 30 minutes.

7

Arrange 2 tablespoons portions of dough on baking sheets, leaving 2 inches between them. Lightly flatten the dough balls with the palm of the hand or the bottom of a glass, and sprinkle each cookie with a pinch of salt.

8

Bake 15 minutes, or until the sides of the cookies are slightly golden. Cool on the baking sheet until set.