Oaxaca Rub Potatoes Papillote (in Packets)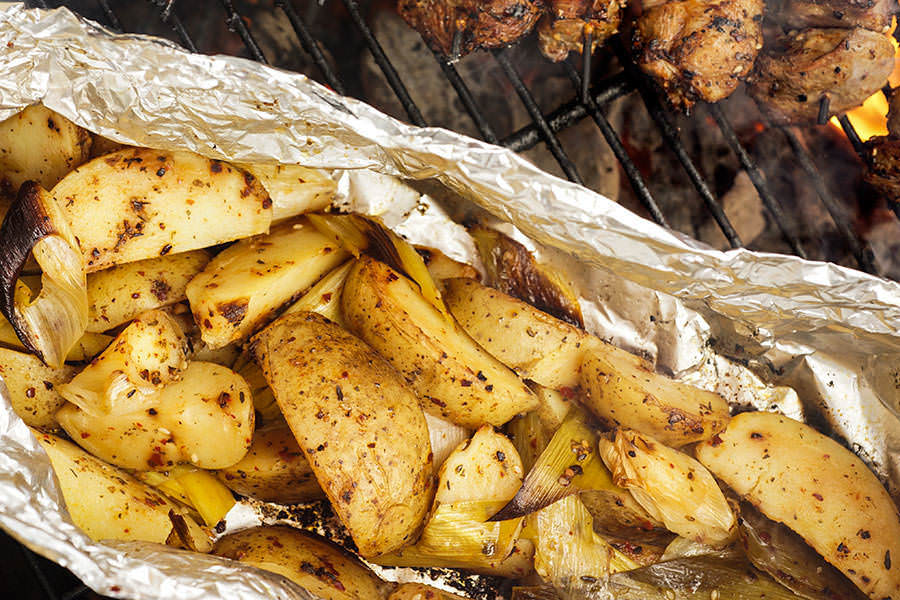 Oaxaca Rub is perfect for seasoning grilled vegetables or even spicing up a salad dressing. It's not necessary to add salt in this recipe, since it's already in the Oaxaca Rub.
Ingredients
2 lb potatoes
1 leek, cut into large chunks
3 Tbsp Oaxaca Rub
4 Tbsp Olive Oil
Method
1

Wash the potatoes thoroughly and quarter them. If the potatoes are very small, leave them whole.

2

Bring a large pot of salted water to a boil. Add the potatoes to blanch.

3

Return the water to a boil. As soon as it begins to boil fiercely, turn off the heat and drain.

4

In a bowl, mix the hot, blanched potatoes with the rest of the ingredients.

5

Lay them out on aluminum foil (ideally with two layers) and fold them into packets, ensuring they are well sealed.

6

Cook over a medium heat, in the cool corner of a barbecue, for around 1 hour.