Olive Tapenade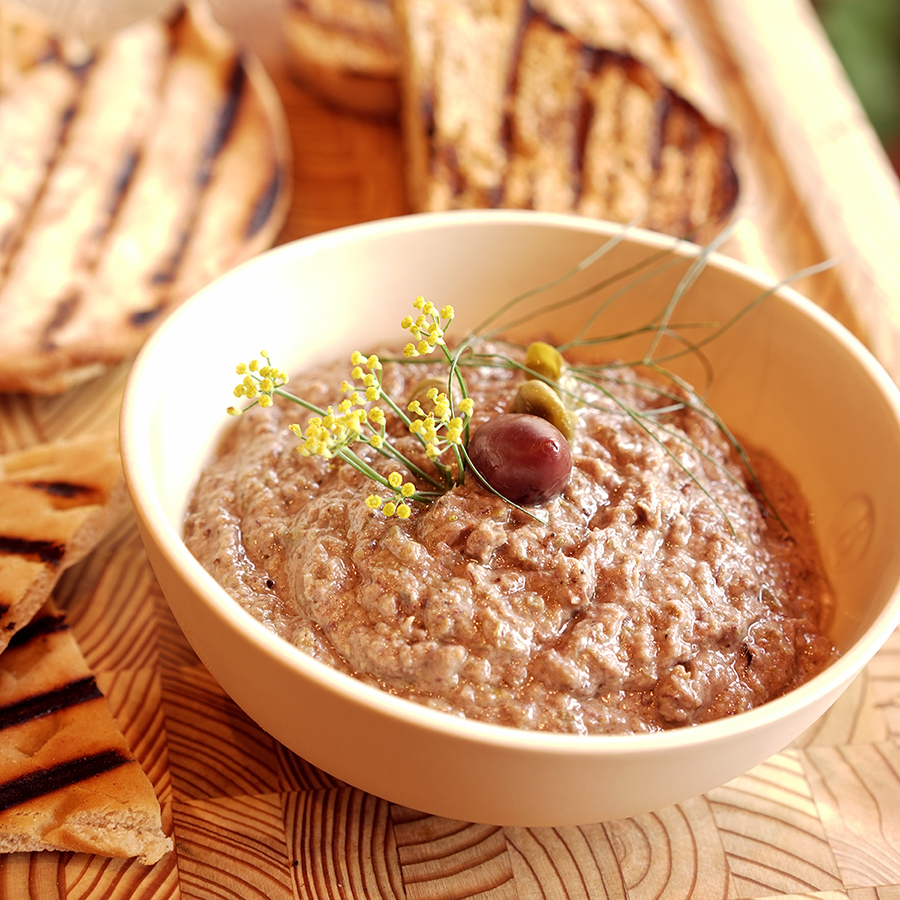 This Provençal classic is great for crudités, fish, and white meat. Keeps for 2 weeks refrigerated.
Ingrédients
½ cup pitted black or green olives

½ cup capers
1 can anchovy filets in olive oil
1 small can tuna in olive oil
1 garlic clove
1 Tbsp Dijon mustard
½ tsp fennel, ground
1 tsp Herbes de Provence
1 tsp pepper, ground
2 Tbsp cognac (opt.)
½ cup olive oil
Method
1

Place all ingredients, except the oil, in a food processor and purée.

2

Slowly drizzle the oil while the machine is running. Let it rest for a few minutes and serve.