Onion and Apple Focaccia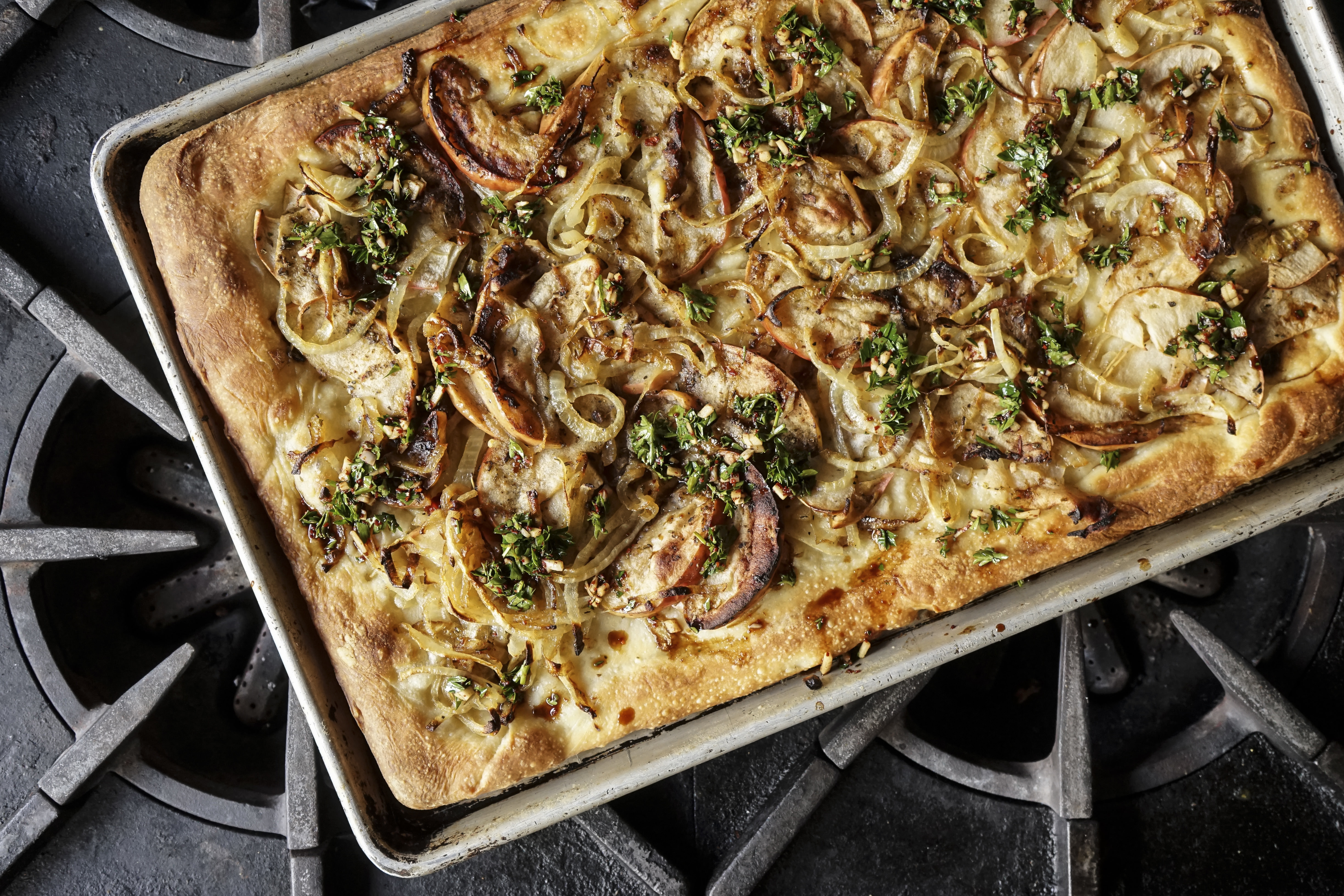 Parfait pour l'apéro ou pour accompagner une soupe ou une salade.
Ingredients
1 pizza dough (store bought or homemade)
4 Tbsp olive oil
1 Spanish onion, cut into strips
1 Royal Gala apple, seeded and cut in half moons
1 tsp lemon juice
1 Tbsp Little Italy Blend or Pizza Blend
1 Tbsp milk or almond milk
Balsamic Garnish
3 Tbsp balsamic vinegar
1 clove garlic, minced
2 Tbsp fresh parsley, chopped
Aleppo pepper, to taste
Method
1

Preheat oven to 450°F. Oil a large baking pan.

2

In a large pan on medium heat, sauté the onion with a little oil for around 5 minutes. Transfer to a plate to drain. Set aside.

3

In the same pan, sauté the apple slices on medium heat. Add the lemon juice and herb blend. Cook for 5 minutes, just until the apple slices begin to brown.

4

On a floured surface, roll out the pizza dough into a 10x14 inch rectangle. Place the pizza dough on the oiled baking pan.

5

Mix the remaining oil with the milk and brush it evenly over the surface of the dough.

6

Put half the onions on the dough, then add the apple slices. Complete the filling by placing the rest of the onions in a layer on top.

7

Bake in the oven for 25-30 minutes. Serve hot or room temperature with the balsamic garnish, if desired.