Onion & Chickpea Stew with Berbéré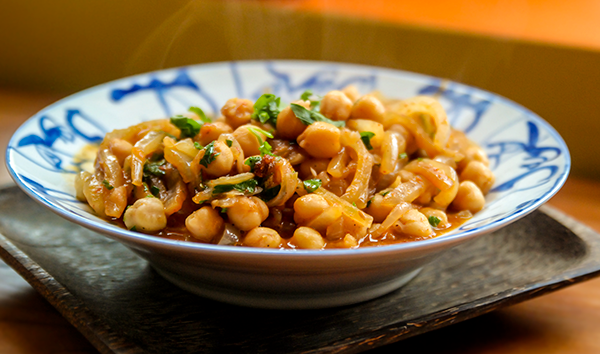 A peasant dish fit for a king. This is a dish in its own right, but can be served with bulgur or rice, with bread or on pita as tapas.
Ethiopian spices dress this Spanish-inspired dish as a testament to how berbéré can flavor just about anything. These simple ingredients combine to make a truly fabulous dish.
Method
1

In a large pot, add the butter, onions, olive oil and spices. Cook on medium heat, stirring regularly.

2

Add the tomatoes or the tomato paste. Mix well and cook for another 5 to 10 minutes, until the onions wilt.

3

Add the chickpeas with a little of the cooking liquid. Salt and let simmer a few more minutes.

4

Add the chopped parsley and the garlic and mix well.