Orange and bay leaf pork ribs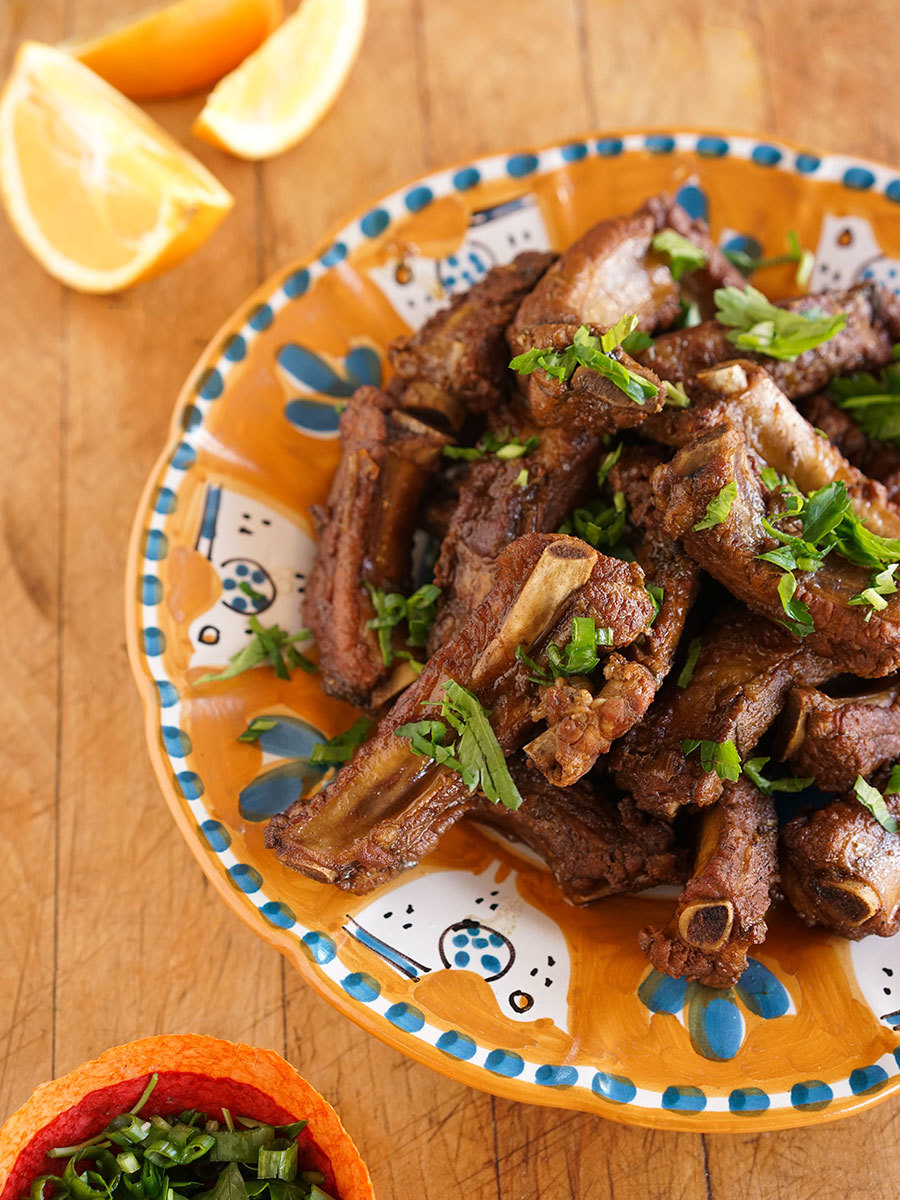 West-Indian bay leaves are very different from their Mediterranean counterparts.  Their bold clove and citrus fragrance makes this dish positively irresistible!
Ingredients
2 lb pork ribs
3 oranges
Salt and pepper, to taste
4 Tbsp coconut oil or vegetable oil
3 Tbsp sugar  
1 tsp hot sauce
1 pack green shallots, slivered
3 Tbsp parsley, chopped 
¼ cup brown rum (opt.)
Parsley and green shallots, to garnish 
Method
1

Place ribs in a bowl. Grate the zest of 2 oranges on top. Squeeze three oranges and add their juice to the bowl, with salt and pepper. Add bay leaves. Mix well and marinate for a few hours or overnight, refrigerated.

2

Drain the meat and set aside the marinade.

3

Heat a casserole on medium-high. Pour in oil and sugar, mixing constantly until sugar becomes liquefied, well caramelized and is almost black and smoking. Immediately add pork, as well as remaining marinade, hot sauce, slivered shallots and chopped parsley. Mix well.

4

Pour water half way over the meat. Add rum, if desired. Bring to a boil, cover and steam on low heat until meat becomes tender and easily falls off the bone.

5

Taste and adjust salt, pepper and hot sauce, if necessary. Let rest for 15 minutes and serve garnished with parsley and chopped shallots.