Orange and Onion Salad with cumin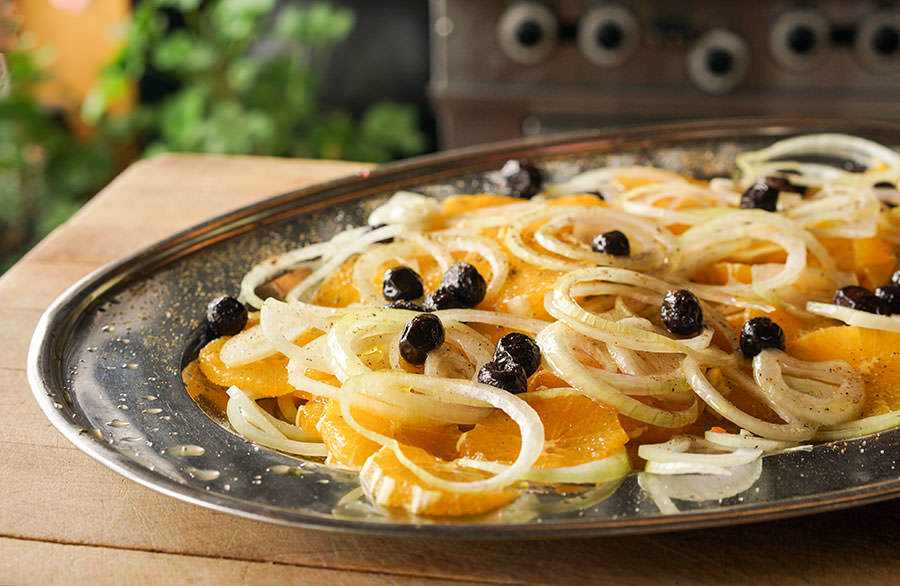 An ancient Andalusian dish fit to be served in the Alhambra. A delightfully fresh salad that pairs well with roasted meats and mezzes. A classic inspiration from Moorish Spain. If available, Valencia oranges are ideal for this dish.
Ingredients
4 oranges, sliced and peeled
1 medium red onion, sliced
2 tbsp sugar
1 tsp roasted cumin seeds
Salt, to taste
1 ½  tbsp Isot Kurdish Black Pepper
2 tbsp lemon juice
½ cup olive oil
A few black olives, to garnish
Method
1

On a large platter, arrange orange and onion slices

2

Season with remaining ingredients and let stand for 30 minutes.

3

Serve with bread to soak up the delicious juice.