Orange and onion salad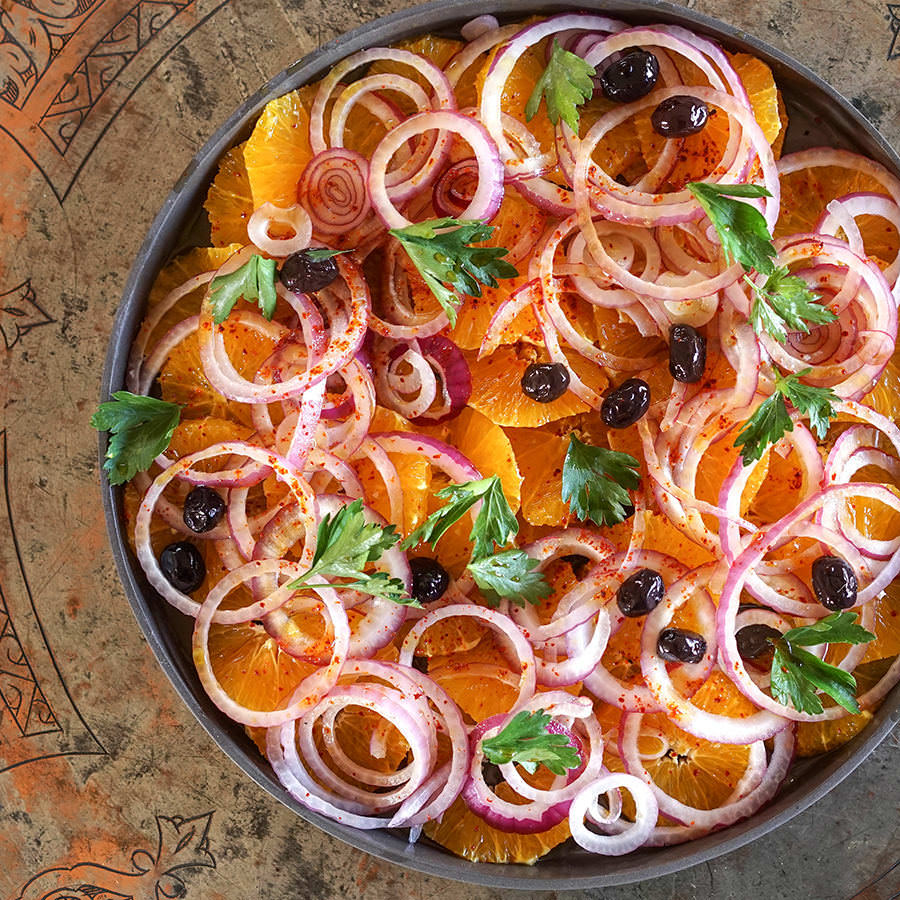 This sunny salad originated in southern Spain. It's one of our favourites, particularly during the coldest months of winter, when lettuce is both expensive and inspiring.

Ingredients
4 medium seedless oranges
1 medium onion
salt and pepper
1 tsp raw sugar
6 Tbsp olive oil
2 Tbsp sherry vinegar
12 black olives
Aleppo pepper or Maras pepper, to taste (opt.)
A few parsley leaves
Method
1

Thoroughly peel oranges with a sharp knife. Slice, remove seeds and place attractively on a plate.

2

Slice onion into thin rings. Place on top of oranges. Add salt and pepper to taste. 

3

Sprinkle on sugar. Pour oil, then vinegar. Let stand 30 minutes.

4

Garnish with olives, Aleppo pepper and parsley.