Pad Thai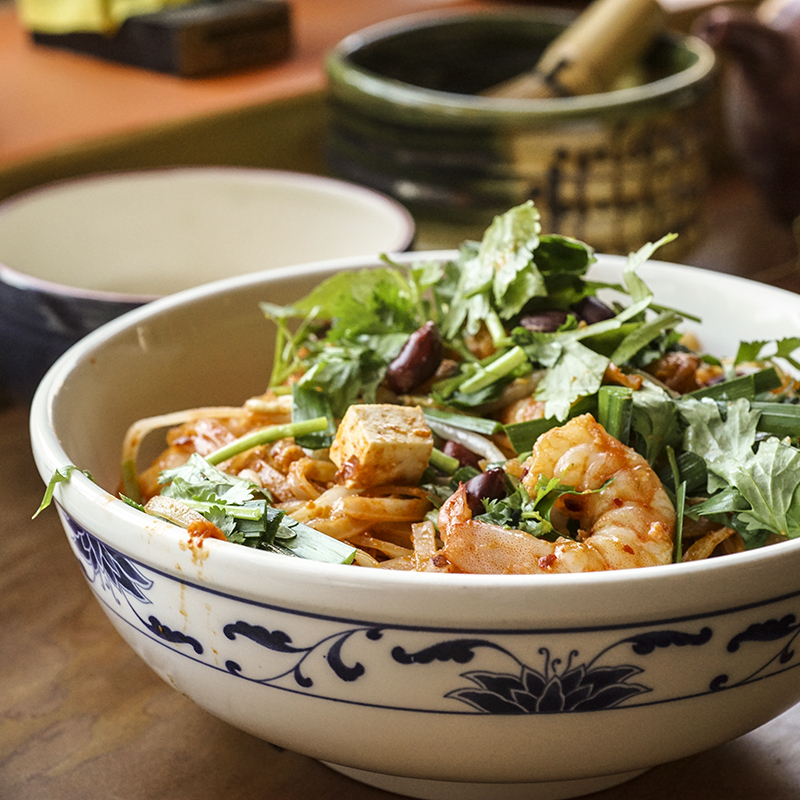 Nobody says no to a real homemade pad thai!
Ingredients
½ package rice noodles
¼ cup oil
4 cloves garlic, chopped
4 Tbsp dried shrimp or ½ lb. fresh shrimp
1 egg
½ piece fried tofu, diced
4 green onions, sliced thinly
1 cup bean sprouts
¼ cup roasted peanuts, chopped
¼ cup pickled radish, diced
Sauce
Garnish
chives
peanuts
limes, quartered
Method
1

Mix all the sauce ingredients and set aside.

2

Soak noodles in warm water 30 minutes and drain.

3

Heat oil. Add garlic and shrimps. Sauté for 30 seconds.

4

Add noodles and sauté until tender.

5

Add sauce and cook 30 seconds.

6

Add egg and tofu and cook 30 seconds.

7

Add green onion, bean sprouts, peanuts, and radish.

8

Mix thoroughly, garnish, and serve.